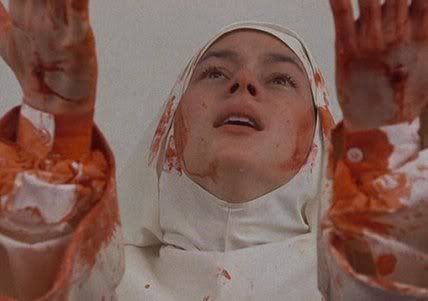 An IMDB search for "therapy" as a plot device in movies will turn up hundreds of titles -- the Woody Allen catalog alone would take weeks to wade through. For some reason, psychological counseling is a well that screenwriters never tire of dipping into, with wildly mixed results. This week's addition to the oeuvre is the Jon Favreau penned
Couples Retreat
, in which he, Vince Vaughn and their wives take part in a week's vacation that involves time on the couch ... because nothing's funnier than watching bitter, middle-aged people kvetch about how much sex they're not having anymore.
The arguable quality of
Couple's Retreat
aside, therapy is, when done well, a potentially fascinating hook on which to hang a plot. From asylum-based films like One Flew Over the Cuckoo's Nest and Girl, Interrupted to stories about the unhinged like What About Bob? and Don Juan DeMarco, there's a daunting list of movies that take on the releationship between patient and shrink. The following are merely a drop in that vast bucket.
Agnes of God (1985)
Jane Fonda
is the court-appointed psychiatrist sent to a convent to investigate the case of a young novitiate (
Meg Tilly
, seen above) who appears to have murdered a newborn baby. Based on the successful stage play, Agnes of God is either, depending on who you ask, a provocative look at the battle between faith and reason, or a turgid melodrama that coasts on its sensational premise. Either way, the performances -- which include Anne Bancroft as the Mother Superior, who believes Agnes to be "touched by God" -- are powerful.

The President's Analyst
(1967)
An odd, deeply entertaining, and super-groovy political satire from
James Coburn
's
In Like Flint
period, in which Coburn plays the hipster shrink charged with hearing the secrets of the leader of the free world. Pursued by spies and targeted by telecommunications monolith TPC(which stands for "The Phone Company") who plot world domination through the sinister scheme of giving everyone the 1960's equivalent of a cell phone, the paranoid shrink goes on the lam, donning a bad Beatles wig and hiding with a bunch of hippies. An enertaining relic that reflects the liberal distrust of government, and the vague, general paranoia of the era.

The Seven-Percent Solution
(1976)
Seeking to help his friend's cocaine addiction, Dr. Watson (
Robert Duvall
) brings Sherlock Holmes (
Nicol Williamson
) to the great analyst Sigmund Freud (Alan Arkin). As Holmes delves into his obsession with his nemesis Professor Moriarty, a mysterious woman in trouble (Vanessa Redgrave) leads him to join with Freud as a crime-solving team. Goofily overacted by the principals,
Solution
is a whole lot of fun -- director Herbert Ross makes Vienna look positively dreamy, and gets a stunningly nuanced performance from Williamson that's far better than the material.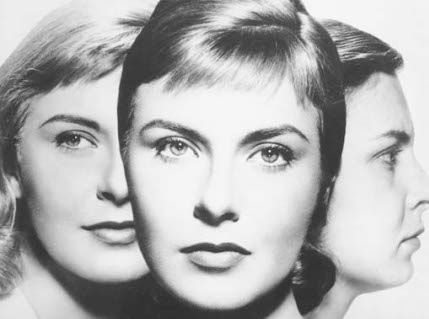 The Three Faces of Eve
(1957)
Long before there was
Sybil
or
The United States of Tara
, there was Eve White (
Joanne Woodward
), whose husband brings her to Dr. Curtis Luther (Lee J. Cobb) because she "just ain't been actin' right." Eve, it turns out, has a slutty second personality, Eve Black, who tries to strangle her daughter in a fit of rage. Under the doctor's care, a third "face" of Eve is discovered -- Jane, who shares none of either Eves' memories. Three Faces holds up as a haunting, disturbing film, and one that showcases Woodward brilliantly. She won the Best Actress Oscar for the role, and it was well deserved.

The Brood
(1979)
The late
Oliver Reed
was always pretty creepy, and rarely was he as creepy as in this David Cronenberg classic. Reed plays a psychiatrist who runs a program that he calls the Institute for Psycho-Plasmics. His prize patient (
Samantha Eggar
) has something weird going on with her therapy -- something that involves evil children in red snowsuits, who like to bash people with hammers. I won't spoil the mystery for you if you've never seen it, I'll only say ...
ewwww.



Mumford
(1999)
A simple, rambling tale from
Lawrence Kasdan
about a small-town therapist (
Loren Dean
) with an unconventional approach to, well, everything -- including his actual credentials. In typical Kasdan fashion the picture's an ensemble piece, with Doc Mumford's patients ranging from a smarmy D.A. (Martin Short) and a timid pharmacist (Pruitt Taylor Vince) with a rich, delusional inner life, to the town billionaire, a skate-boarding computer genius (Jason Lee) who's unsure why anyone likes him. One pleasure on
Mumford
is seeing so many actors that were unknown when they were cast here, including Jason Ritter and
Mad Men
's Elizabeth Moss.
Dressed to Kill
(1980)
In this campy, over-the-top, painfully obvious
Brian De Palma
thriller,
Angie Dickinson
is a woman full of unfulfilled lust, and
Michael Caine
is her shrink. This is the most obsessively derivative of De Palma's copy-cat Hitchcock movies, and possibly his most condescending -- at each turn of the plot, De Palma makes sure to replay a shot from earlier or have two characters recap the event, so complete is his conviction that the audience is too stupid to follow his clever twists. And yet, for all that (and a conclusion that can be seen from five miles away) there's something compelling about Dressed to Kill. Maybe it's De Palma's weird sexual quirks, or his almost smothering self-consciousness. Whatver it is, it's perversely mesmerizing.