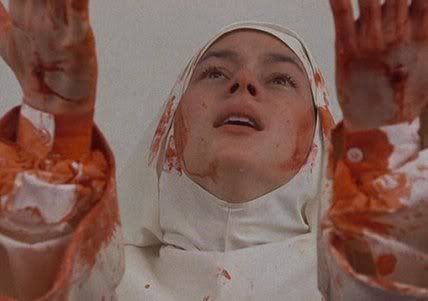 An IMDB search for "therapy" as a plot device in movies will turn up hundreds of titles -- the Woody Allen catalog alone would take weeks to wade through. For some reason, psychological counseling is a well that screenwriters never tire of dipping into, with wildly mixed results. This week's addition to the oeuvre is the Jon Favreau penned
Couples Retreat
, in which he, Vince Vaughn and their wives take part in a week's vacation that involves time on the couch ... because nothing's funnier than watching bitter, middle-aged people kvetch about how much sex they're not having anymore.
The arguable quality of
Couple's Retreat
aside, therapy is, when done well, a potentially fascinating hook on which to hang a plot. From asylum-based films like One Flew Over the Cuckoo's Nest and Girl, Interrupted to stories about the unhinged like What About Bob? and Don Juan DeMarco, there's a daunting list of movies that take on the releationship between patient and shrink. The following are merely a drop in that vast bucket.
Agnes of God (1985)
Jane Fonda
is the court-appointed psychiatrist sent to a convent to investigate the case of a young novitiate (
Meg Tilly
, seen above) who appears to have murdered a newborn baby. Based on the successful stage play, Agnes of God is either, depending on who you ask, a provocative look at the battle between faith and reason, or a turgid melodrama that coasts on its sensational premise. Either way, the performances -- which include Anne Bancroft as the Mother Superior, who believes Agnes to be "touched by God" -- are powerful.