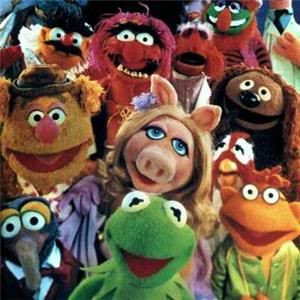 The selections for this year's additions to the
National Film Registry
include some Muppets, a Sergio Leone classic, dancing zombies, and a Doris Day rom-com. In short, not a bad slice of U.S. film history.
Under the National Film Preservation Act, the Library of Congress chooses 25 films each year to add to the registry, picking titles that they consider "culturally, historically, or aesthetically" significant. The movies aren't preserved because they're the "best," but rather because of their cultural importance. This year's selections bring the number of films in the collection to 525.
The 2009 entries include 1979's
The Muppet Movie
, Sidney Lumet's Oscar-winning
Dog Day Afternoon
, 1957's
The Incredible Shrinking Man
, the William Wyler-directed
Mrs. Miniver
, and the Doris Day-Rock Hudson classic
Pillow Talk
. Also on the list are the animated 1911 adaptation of Windsor McKay's
Little Nemo
, and Mabel Normand's silent
Mabel's Blunder
, which the actress wrote and directed, as well.
Possibly the most unusual choice on Congress' list is Michael Jackson's 1983
Thriller
video, described by the Library as "the most famous music video of all time," so popular when it arrived on the scene that it was released to theaters in 35mm. Sergio Leone's
Once Upon a Time in the West
-- from the director who helped launch Clint Eastwood's film career -- and the Bette Davis costume drama
Jezebel
were also chosen.
You'll find the whole list at the National Film Preservation Board
website
.