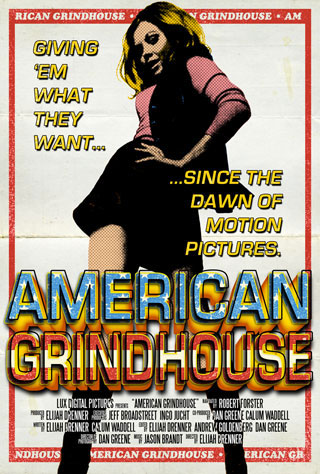 In under 80 minutes, the documentary American Grindhouse is a rather impressive and very entertaining documentary on the history of exploitation films and the theaters that hosted them. The film's producer and director, Elijah Drenner, took some time out before its world premiere at this year's South by Southwest Film Festival to talk to Cinematical about the making of the film and how the grindhouse influence still exists in today's cinema.

Cinematical: When films are done as well as yours, you submit an abbreviated brand of film school to moviegoers everywhere. But what do you think that today's film students can learn for the better from grindhouse cinema?
DRENNER: I'll start by saying that I don't really agree to describing a movie as a grindhouse movie. It's not accurate. A grindhouse movie theater is a relic of the 20th Century. They do not exist anymore. Jonathan Kaplan explains, although we did not use this in the doc, that his NYU teacher would take them to 42nd Street to learn about Howard Hawks in the late 60s. So is Rio Lobo a grindhouse movie, obviously no. But it played on 42nd Street. If I have to teach younger filmgoers about movies that they might not watch on their own and disguise it in this doc as some kind of historical or evolutionary step in grindhouse/exploitation film history - then I guess that I have done my job. Film students should watch everything and know that it is all related.