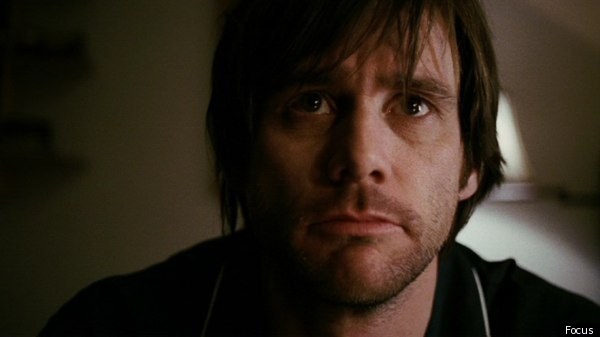 On Jan. 17, 1962, in Newmarket, Ontario, Canada, James Eugene Carrey was born. Fifty years later, James -- better known to you as Jim Carrey -- is one of the biggest comedy stars in Hollywood (the middling returns for "Mr. Popper's Penguins" notwithstanding.) But what's his best contribution to cinema?
Moviefone
asked Paul Scheer
, of "Human Giant" fame, for his favorite Carrey moment -- which, as it turns out, comes from the at-the-time bomb, but current-day cult favorite, "The Cable Guy."
"Two words: Porno Password," Scheer explained. "Hands down the best Jim Carrey scene on film. If you have no idea what I'm talking about, then stop whatever you are doing immediately. Even if you are in the middle of performing heart surgery. And, come on, let's be honest, if you are reading this during heart surgery, you already clearly don't respect you job. But I digress. If you don't know about Porno Password, go out and watch 'The Cable Guy,' right now. It's one of Jim Carrey's finest and underrated performances. He's amazing in it."
Now we open the floor to you. What's your favorite Jim Carrey moment? Mine, not that you asked, is his performance in "Eternal Sunshine of the Spotless Mind." My birthday wish for Carrey is that he decides to take on more cerebral roles like that one.
So, Internet: What Carrey film do you remember most fondly? Fire away below.
You can contact Mike Ryan directly on Twitter.