Moviefone is headed to Sundance! Well, technically, I, along with my esteemed editor, Michael Hogan, are headed to the Sundance Film Festival. I'm equally excited and scared about this year's festival -- excited because there are a lot of movies that I want to see; scared because, as a first time attendee, I have zero idea what I'm doing. (If you happen to be at Sundance and you see a very confused looking person that's about to cry, that's me.) So, for the next few days, expect an onslaught of updates that will range anywhere from maniacal glee to raw terror.
With that in mind, here are seven movies that I
hope
I get to see. I say "hope" because the chances are better than not that I'll be buried in a snow-covered roadside ditch, or something, before I ever make it to a theater. Though, if the fates allow, here's what I am looking forward to watching.
(Then again, I'm also the one
who was looking forward to "Green Lantern" and "Battle: Los Angeles,"
so take these with a grain of salt.)
"Wish You Were Here"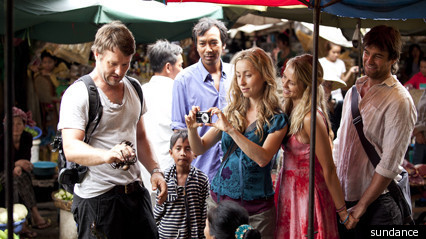 Joel Edgerton was great in the sadly overlooked "Warrior." In "Wish You Were Here," he plays Dave, part of a group of Sydney residents on vacation in Cambodia when one of them disappears. Told partially in flashbacks, the memories of the missing friend, Jeremy, by each group member differ considerably. You know what? Whatever. With a lot of these movies, I can only go with what's written in the media guide. I like Edgerton and I want to see him act again.
"John Dies at the End"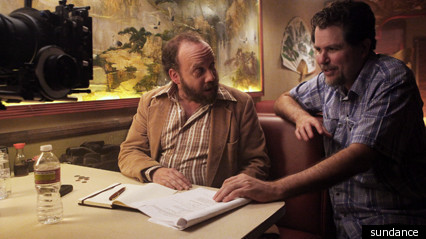 This movie is about drugs and aliens and Paul Giamatti is in it. Based on the popular web series... again, this movie is about drugs and aliens and Paul Giamatti is in it -- I'm sold.
"Red Hook Summer"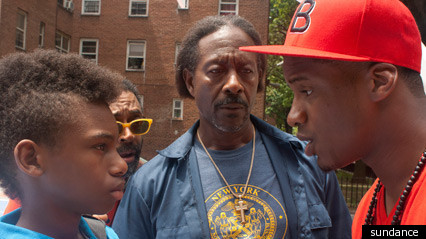 My favorite Spike Lee movie is "25th Hour." There's so much depth in that movie. Now, I've heard "Red Hook Summer" being compared to Lee's early work like "Do the Right Thing." If Lee can combine the raw emotion of his early work, with the experience, skill and depth of "25th Hour"... well, it's this potential that has me excited.
"Predisposed"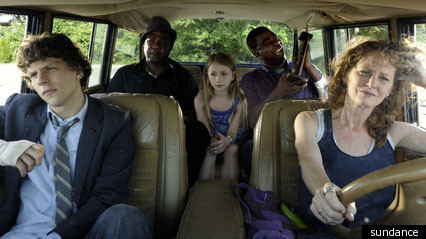 (When you read this, please read it with the knowledge that I have wiped clean all memories from my mind that "30 Minutes or Less" ever existed.)
In his first film since, "The Social Network," Jesse Eisenberg plays a young musician on his way to an important audition who becomes sidetracked by his addict mother (Melissa Leo) and two drug dealers (Tracy Morgan and Isaiah Whitlock Jr.). So, yes, this is on my list because I really
do
want to see a movie starring Jesse Eisenberg, Melissa Leo, Tracy Morgan and Isaiah Whitlock Jr.
"Celeste and Jesse Forever"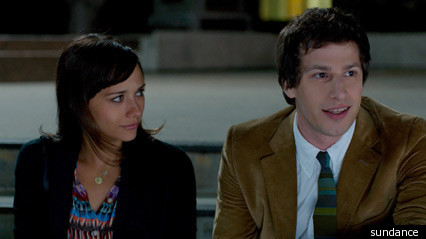 Andy Samberg and Rashida Jones play former high school sweethearts that are going through a very friendly divorce. More than anything, I want to see Andy Samberg in a starring role in something other than "Hot Rod." Nothing against "Hot Rod," but that's a movie that can't be described as "outside of Andy Samberg's comfort zone." Samberg has been on "SNL" since 2005 and this will be a big test as to what Samberg's post-"SNL" career will look like.
"Red Lights"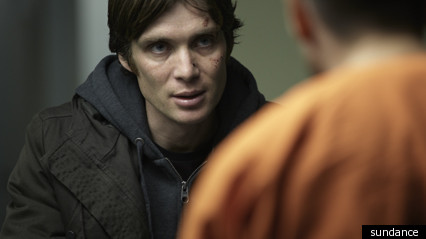 I love "Buried." I guess during 2010's award's season, there was only room for one, "I'm stuck in a confined space" movie and "127 Hours" won that battle. Regardless, the director of "Buried," Rodrigo Cortes, follows up his "Ryan Reynolds in a box" movie with a film about paranormal activity hoaxes starring Sigourney Weaver, Cillian Murphy and Robert De Niro.
"Liberal Arts"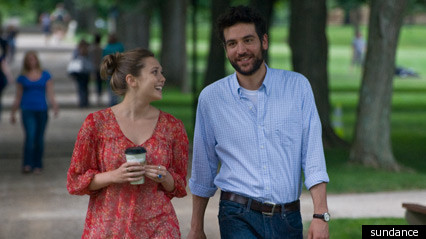 OK, so this is my wildcard that I'm hoping doesn't come back to haunt me. First of all, I loved Elizabeth Olsen in "Martha Marcy May Marlene." I didn't love Josh Radnor's prior film, "happythankyoumoreplease," but, I
do
think there was an interesting movie in there, somewhere. As far as I know, "Liberal Arts," a story about a depressed man who returns to his alma matter to give a speech doesn't involve any actions that could be viewed as kidnapping a child. So, again, I have hope.
Mike Ryan is the senior writer for Moviefone. He has written for Wired Magazine, VanityFair.com, GQ.com, New York Magazine and Movieline. He likes Star Wars a lot. You can contact Mike Ryan directly on Twitter