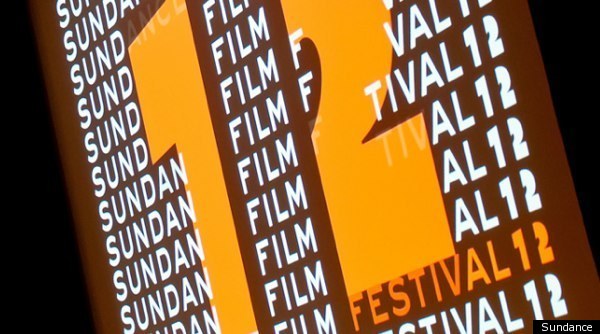 DO
refuse to purchase snow boots out of spite, even though your sneakers are soaked.
DON'T
try to remedy the chronic indigestion that you've had since the second you stepped foot in Park City, Utah.
DO
tell the intentionally bad joke, "Sundance, more like Snowdance, amirite?" only to have everyone around you in line think that it was an honest attempt at a joke.
DO
remove Matt Patches from Hollywood.com off of your Christmas card list for calling you out on that joke in front of strangers.
DO
look forward toward that "overwhelming sense of warmth" that is supposed to come right before you die when you're trapped in a terrible snowstorm at 1:30 a.m.
DO
respond, "Nice to meet you," when a unknown woman at Starbucks asks, "Are you Mike Ryan?"
DO
thank the unknown women for handing you a letter from your landlord that you accidentally dropped that has your name clearly written on the envelope.
DO
feel an undeserved sense of accomplishment for successfully pointing the correct direction when someone asks you how to get to the Yarrow Theater.
DO
cry in public during Mark Webber's movie, "The End of Love."
DO
confidentiality interrupt a publicist promoting Tout, "Oh, I know what that is. I think my score is 62."
DON'T
attempt to break the awkward silence after the publicist says, "No, you're thinking of Klout."
DO
excitedly Tweet, "I'm standing next to Ron Swanson," when, as fate would have it, you happen to be standing in the general vicinity of Nick Offerman.
DO
accidentally fling a pen across the room with an overexcited arm motion as you're interviewing Kate Bosworth, Katie Aselton and Lake Bell.
DO
awkwardly interrupt the interview to retrieve your pen.
DO
pee every 30 minutes because of the ungodly amount of water that you've been drinking due to the altitude.
DO
walk 15 minutes in the wrong direction after drinking one too many pints while watching the Giants-49ers game.
DO
call your editor to pick you up once you notice that you've been walking through a very unfamiliar residential neighborhood for the last five minutes.
DO
respond, "I don't know," when your editor asks, "Where are you?"
DO
repeatedly reference, to an annoying level, the "Swingers" line, "This place is dead anyway," when unable to get into the very-much-not-dead party that you wanted to attend.
DO
, instead, patron a bar with loud, terrible music that is also showing "M*A*S*H" on its televisions.
DO
find yourself inexplicably applauding during a Josh Radnor movie called "Liberal Arts."
DO
think to yourself,
I've never done cocaine in my life, but if someone offered it to me right now, I wouldn't hesitate
, due to the absurd lack of sleep that you've had over the last four days.
Mike Ryan is the senior writer for Moviefone. He has written for Wired Magazine, VanityFair.com, GQ.com, New York Magazine and Movieline. He likes Star Wars a lot. You can contact Mike Ryan directly on Twitter