"Friends With Kids" is well on its way to becoming the first charming, non-Katherine Heigl baby-related rom-com in years. It boasts a "Bridesmaids"-friendly cast (Kristen Wiig, Jon Hamm, Maya Rudolph, Chris O'Dowd) a funny story idea, and Megan Fox -- though you wouldn't know the latter actress was involved by looking at the film's newest poster.
"Kids" follows Jason and Julie (Adam Scott and Jennifer Westfeldt), two friends who decide to have a baby without the annoying confines of marriage. Besides sounding like a disaster waiting to happen, the couple's plan is now being presented to you, dear reader, in the form of a movie poster. The image asks you to "Pick Two": "Love," "Happiness" or "Kids". (Yikes!)
"Friends With Kids" doesn't hit theaters until March 9, so you have until then to make up your mind. Perhaps by that time, Fox will find her way onto the poster.
[via
EW
]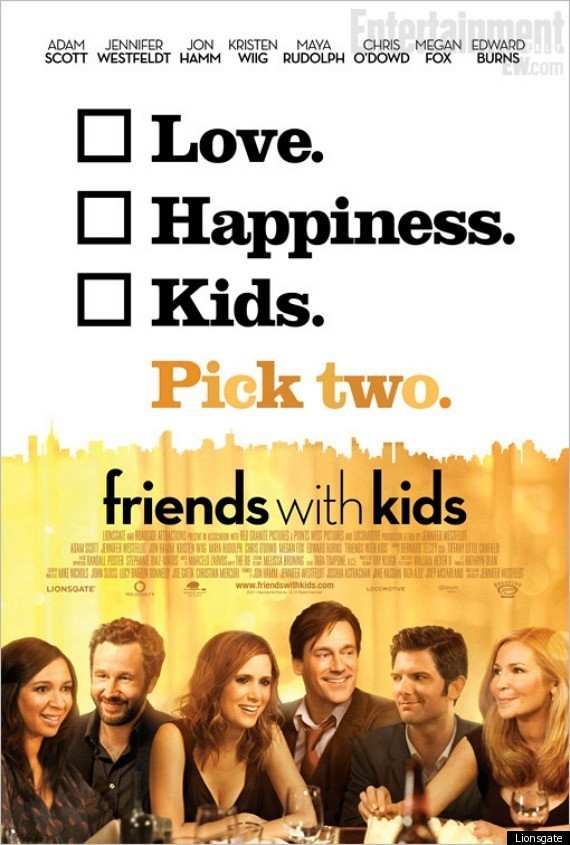 Friends With Kids
In the wake of their friends' marriages and eventual offspring, longtime pals Julie (Jennifer Westfeldt)... Read More