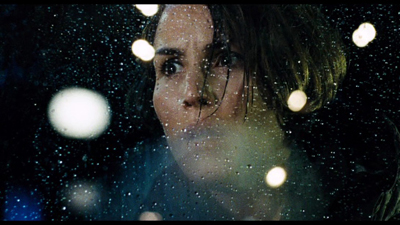 Movies with breathtaking camera shots create powerful and engaging images. Whether capturing a close up of a man's shoelaces while exiting a car or scanning a majestic landscape, the shot sets the mood, engages you emotionally and makes the story very real. Who are the men behind these screen images and how do they draw one into the magical world of movies?
Erik Molberg Hansen is a Danish Director of Photography, who just completed work on Pernilla August's celebrated movie
Beyond
. The story's main character is a woman who is forced to confront her troubled childhood, after learning that her mother is laying on her deathbed. Now, a mother herself, she is forced to take her family back to the city in Skane where she grew up in the seventies. This was a society heavily influenced by alcohol and violence and one theme in the story is, no matter how tough your past, you can move on if you can face your past courageously. Telling a story that alternates between one's present life and one's past can be confusing, but creative planning of the scenes and shots endeavor to overcome this challenge.
By using Kodak and Fuji, which were the characteristic film types of the two periods, the passage of thirty years was clearly shown, as these distinctly different film types affect one subliminally when the movie jumps back and forth in time. To emphasize the flashbacks, the present day scenes were shot outside in the dark, rainy, cold winter of Sweden, using stark contrasts, while the difficult scenes from the past take place inside in the warm, sunny summer of the polar circle, with soft lighting. Somehow, the unexpected drama unfolding in a cozy warm atmosphere makes the horrifying experiences of the past events even more frightening.
In the past, films were mostly viewed on a big movie screen, however today's movies are also being watched on HDTV, PCs, iPads and phones. So, getting the composition right matters and, additionally, international films have to make room for the subtitles to appear on these various devices.
Making movies is a collaborative creative process and perfecting the technical aspects such as camera angle, scene cropping and lighting is one of many parts of the filming. As a Director of Photography, Erik also strives to keep the well-being of the actors in mind, especially if they are children.
Near the end of the interview, Eric shared this view with us, "While filming a movie, we are actually creating a little universe with its own culture. Through the various camera angles, we create a visual piece of art that will effect change in people's lives and they walk away understanding more about themselves, others and society as a whole because of their strong emotional reaction to the film."