It's the last day of voting for Round One of Moviefone's
Will Ferrell Tournament
.
On Wednesday,
in the Rockingham Region
, Ricky Bobby annihilated Phil Weston ("Kicking & Screaming) and the evil Mugatu ("Zoolander") edged out Megamind. Both now advance to the Elite Eight.
So, who will be joining them from the Arctic Puffin Region? Today's matchups see Buddy the Elf ("Elf") take on Federal Wildlife Marshal Willenholly ("Jay and Silent Bob Strike Back") and Chazz Michael Michaels ("Blades of Glory") go up against Steve Butabi ("Night at the Roxbury").
(For those who haven't been following, the tourney is in honor of "Casa de Mi Padre," Will's latest film out March 16, and the NCAA Men's Basketball Tournament.)
You have until tomorrow (Friday, 3/16) at 12 p.m. to make your Arctic Puffin Region picks!
(You can see the full updated bracket, with winners from previous rounds, below.)
UPDATE: POLLING HAS NOW CLOSED
Advancing to the second round are Buddy the Elf and Chaz Michael Michaels. For the next round of voting,
HEAD HERE
.


BRACKET (click to enlarge)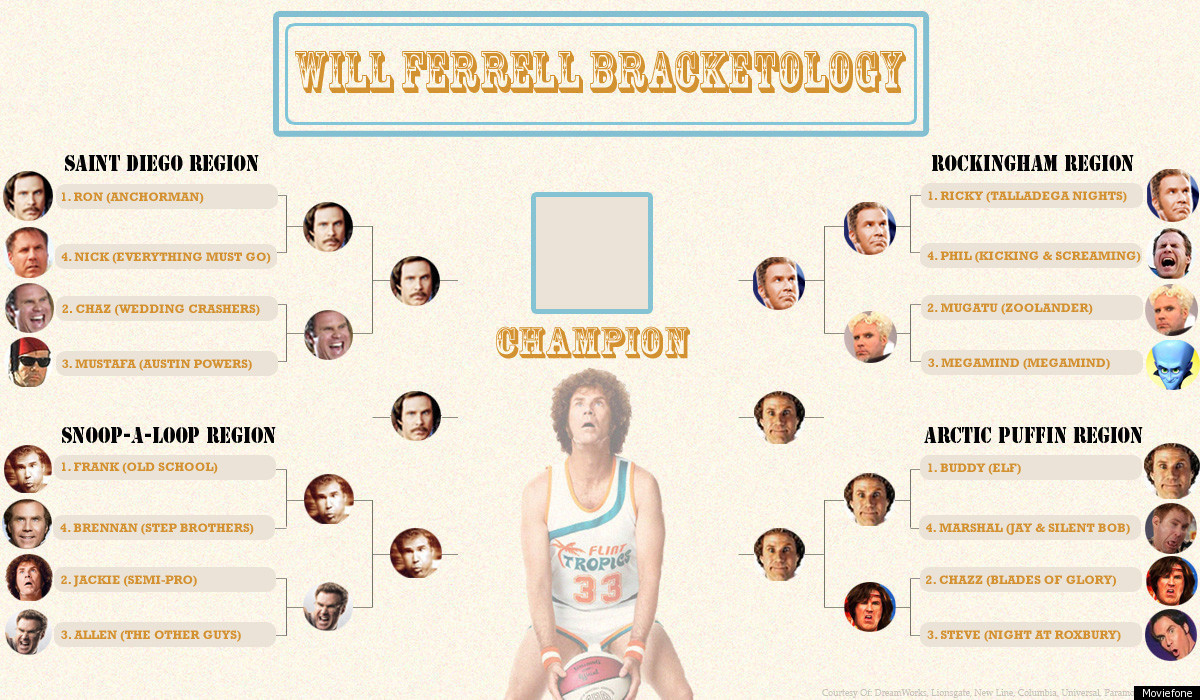 %VIRTUAL-MtGallery-236POLL--5454%