From 16 to two. Yes, Will Ferrell fanatics, the moment has finally arrived: It's time for the championship round of our monthlong
Will Ferrell Tournament
.
Advancing to the finals are number one seeds Ron Burgundy ("Anchorman") and Buddy ("Elf").
Ron originated from the Saint Diego region, where he handily defeated Nick Halsey ("Everything Must Go"), Chaz Reinhold ("Wedding Crashers") and Frank the Tank ("Old School").
As for Buddy, he made his way from the Arctic Puffin' region, taking out Federal Wildlife Marshal Willenholly ("Jay and Silent Bob Strike Back"), Chazz Michael Michaels ("Blades of Glory") and Ricky Bobby ("Talladega Nights").
(For those who haven't been following, the tourney is in honor of "Casa de Mi Padre," Will's latest film, and the NCAA Men's Basketball Tournament.)
Now, you'll have until Sunday, 4/1 at 8 p.m. to make your championship picks! (You can see the full updated bracket, with winners from previous rounds, below.)
UPDATE
The Will Ferrell Tournament has ended. To find out who won,
head here
.


BRACKET (click to enlarge)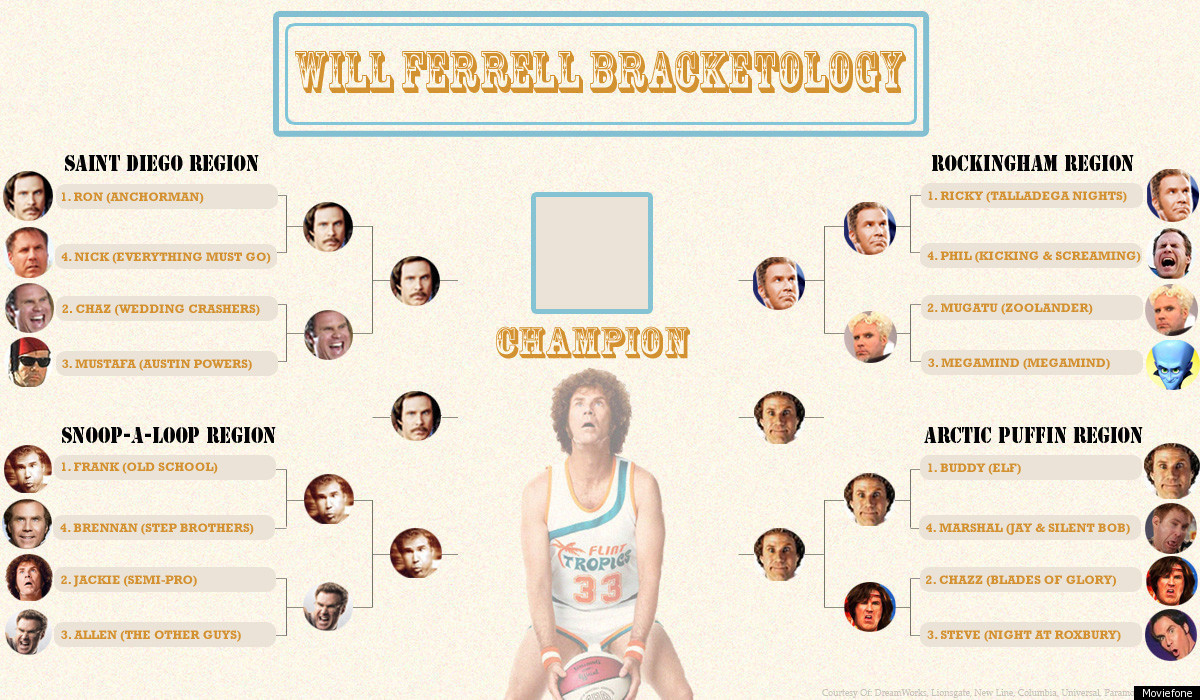 %VIRTUAL-MtGallery-236POLL--5758%