Liam Hemsworth's
blockbuster movie plate is getting pretty full. When he's not busy fighting in the Panem revolution of "The Hunger Games," he's earning his old-school action stripes alongside Arnold Schwarzenegger, Sylvester Stallone and Bruce Willis in
"The Expendables 2."
The highly anticipated sequel to the 2010 macho throwback re-teams the elite special ops for another high-risk mission. This time around, Barney Ross adds a few more experience vets like Jean Claude Van Damme and Chuck freakin' Norris. But he also smartly targets the 18-25 demographic with the addition of Hemsworth's
Bill "The Kid" Timmons
.
Does Liam have the chops to stand alongside Jet Li and Dolph Lundgren? Check out his debuting character poster below!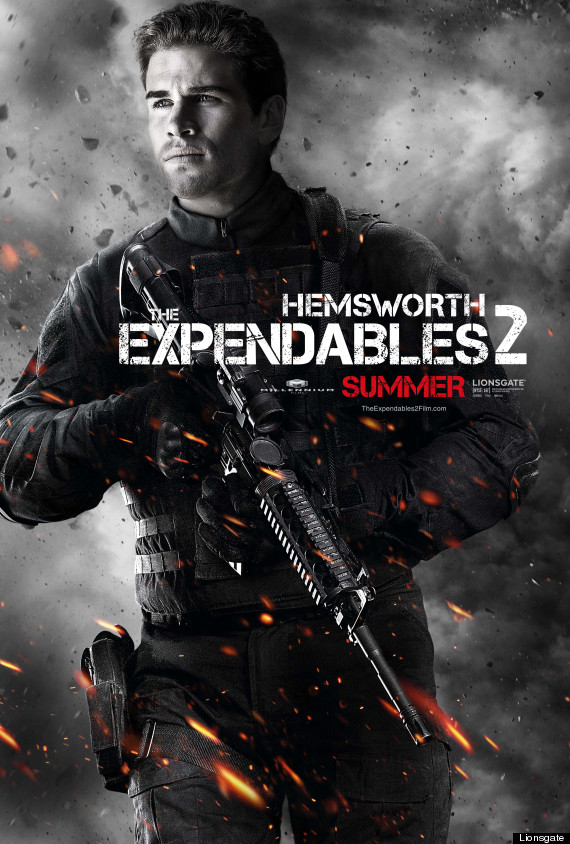 (Click image to enlarge)
To get a look at the rest of the
#DirtyDozen
, head over to these movie sites, each premiering a new character poster:
ComingSoon.net
MTV Movies
Fandango
CinemaBlend
Yahoo! Movies
Collider
Hitfix
IGN
JoBlo
Ain't It Cool News
Facebook.com/TheExpendablesMovie
"The Expendables 2" hits theaters on August 17. Check out the movie's
official website
and like
the Facebook page
for your muscle-bound updates on Liam, Arnie and Sly.
The Expendables 2
Mercenary leader Barney Ross (Sylvester Stallone), Lee Christmas (Jason Statham) and the rest of the... Read More