School is almost out, which means it's time to start thinking about family vacations. This summer, instead of concentrating on the same old beach trip, why not plan a vacation for all the movie lovers in your clan? Here are four fabulous, family-friendly trips that will please fans young and old. UNIVERSAL ORLANDO
The most obvious place to visit for a movie-focused vacation is Universal Studios Orlando, where everyone from your little Dr. Seuss follower and Harry Potter fanboy to your obsessed comic-book lover and classic-film devotee can find something just for them.
This year, in celebration of Universal Pictures' 100th anniversary, Universal Studios Orlando has launched two special attractions: a brand-new character parade and an amazing tribute to the 100 years of Universal films.
Families with younger kids will want to stop during the daily Superstar Parade, where characters from "Despicable Me," "Hop," and Nickelodeon's beloved Dora, Diego and SpongeBob SquarePants interact with children on the sidelines during a colorful song-and-dance parade.
And, of course,
Muggle families can swig butterbeer, fly through Hogwarts Castle, ride a dragon rollercoaster, and pick a wand at Ollivanders at the Wizarding World of Harry Potter.
On top of that, there's the Amazing Adventures of Spider-Man in 3-D, the Simpsons, and the rest of Universal Orlando's movie-based rides.
At the end of the night, families should stay to watch
the Cinematic Spectacular: 100 Years of Movie Memories
, a high-tech film, fireworks and music show that highlights more than 200 flicks in the Universal vault, such "Jaws," "E.T.," "Back to the Future," "Jurassic Park," "Psycho" and "Gladiator," as well as cult favorites "Inglourious Basterds," "Hellboy," and "Shaun of the Dead."
Narrated by Oscar winner Morgan Freeman, the moving Cinematic Spectacular is the perfect way to cap a day at the park. It's not just a montage, it's a breathtaking multimedia experience set to some of Universal's most iconic scores. You'll laugh, you'll cry, you'll remember why movies are truly a magical experience.
****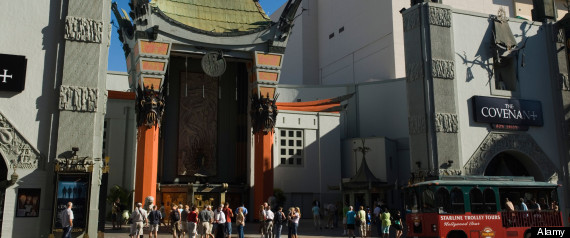 LOS ANGELES
What better place to indulge your love of movies than Hollywood? There's the Hollywood Walk of Fame, where fans can search for their favorite actors' names on plaques and get a close-up look at the legendary Grauman's Chinese Theater. (If you're really lucky, there just might be a red-carpet premiere when you visit.) Then there's the double-decker bus tours, for those who want a glance at famous movie sites or celebrity homes. Those who want to check out tours at the various studios should research whether they want to visit Sony Pictures, Warner Bros., NBC or the Universal Studios Tour, which is part of Universal Studios Hollywood theme park.
****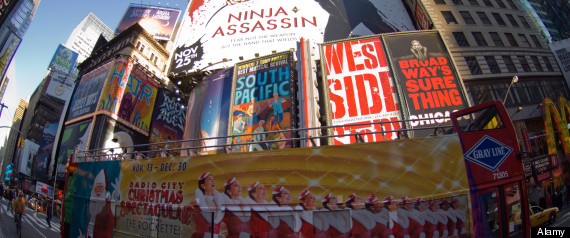 NEW YORK TV AND MOVIE TOUR
There are plenty of reasons to visit the Big Apple with kids. But once you're done with the major sightseeing (the Statue of Liberty, the Empire State Building, Rockefeller Center, a late-night show or two), take the family on this three-hour tour through Manhattan's biggest movie and television landmarks. The luxury charter bus takes off from Ellen's Stardust Diner in midtown and drives by 60 different movie locations throughout the City while a tour guide fills you in on trivia about movies based in New York. (For instance, do you know that more than 200 films have been shot in Central Park?)
****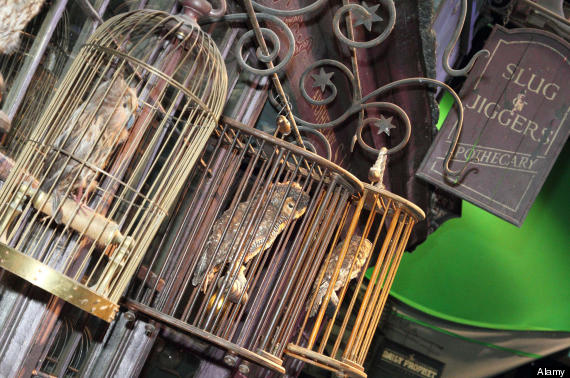 WB STUDIO TOUR LONDON
If your budget for summer travel allows it, consider an overseas trip to the UK before the Summer Olympics start. While you're there, take the new tour at Leavesden Studios, which showcases the 11 years of research, artistry and effects responsible for creating the magical universe of the "Harry Potter" franchise. It will be a dream come true for Potter-loving families, who will have a once-in-a-lifetime experience to see the authentic sets, costumes, and "magical artifacts" that helped turn the series into a worldwide phenomenon.