Now playing on a smartphone near you: Moviefone's brand new mobile website!
Summer is approaching which can only mean one thing: blockbuster season is coming soon to theaters everywhere. Luckily, Moviefone's new mobile website is here just in time to ensure you'll see all the hits. Now you can find out what's happening on the silver screen from the convenience of your small screen. Simply pull up your mobile browser and head to
m.moviefone.com
.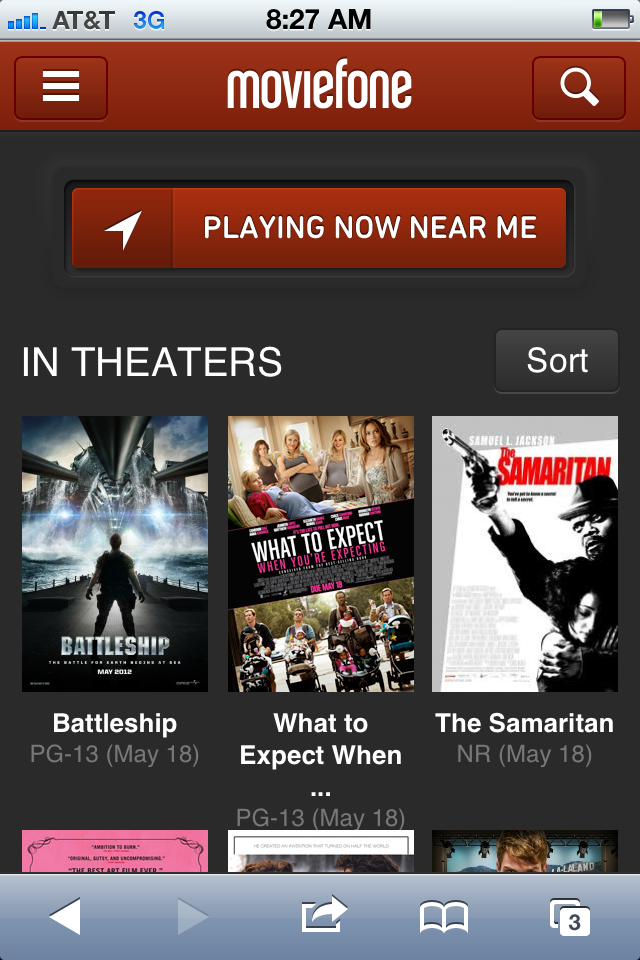 With greater availability of online ticketing, the new mobile Moviefone website lets you select a showtime and purchase tickets in mere minutes. To experience ultimate convenience during those impromptu "wanna go see a movie?" moments, try out the new "Playing Now" feature. With a few simple taps Moviefone will list films playing near you that are starting soon -- within minutes up to a few hours. The movies are ordered by time. The new mobile website can even give you directions to the theater. We're still working on being able to provide you with endless popcorn, though.
Moviefone's new mobile website isn't just for those that know they need tickets to
The Avengers
now, it's also a great place to find out what's happening in Hollywood. You can get news on upcoming movies as well as watch trailers and other related videos from your mobile device.
Want to invite friends to a movie? New Facebook integration lets you do just that. Maybe your friends need a little convincing before they join you for a certain flick -- no problem. With the new mobile website, Moviefone helps you share films and news via Facebook, Twitter, sms and email. All right from your mobile browser.
So whether you're a movie buff or someone who just likes to spend an evening in front of the silver screen, check out Moviefone's new mobile website and get ready to be entertained.
See you in the theater!
@AOLMobile