While promoting his upcoming turn in the porn-y horror flick "Piranha 3DD," David Hasselhoff revealed that he has more classical aspirations: starring in a remake of "Gone With the Wind."
Apparently, the Hoff's manager is urging him toward more substantial roles, one of which includes a remake of the 1939 classic.
Yes, you heard right: David Hasselhoff wants to star in an updated version of "Gone With the Wind." With this unlikely casting choice for Rhett Butler, there's one logical follow-up question: Who will play Scarlett O'Hara?
"I think that actress, Rachel Rice ..." Hasselhoff told NextMovie.
"Do you mean [Oscar winner] Rachel Weisz, from 'The Constant Gardener?'"
interviewer Breanne L. Heldman interjected
.
"Oh, yeah. Oof! I think she's hot," he said.
The idea of the "Baywatch" star and "Rachel Rice" starring in a reboot one of the most respected films of the 20th century was a little too good to ignore, so
NextMovie
whipped up a revamped poster for the potential flick.
Take a look below! [Insert: "Frankly, my dear, I don't give a damn."]
PHOTO: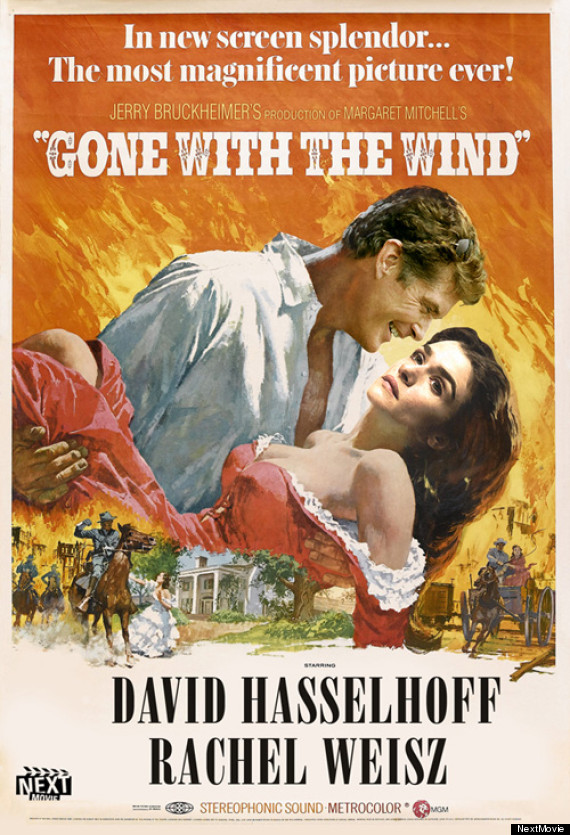 [via
NextMovie
]
Gone With the Wind
Epic Civil War drama focuses on the life of petulant southern belle Scarlett O'Hara (Vivien Leigh). Starting... Read More