After you tell someone what you do for a living, the common follow-up refrain in Hollywood is, of course, "but I really want to direct." Doesn't matter where you are on the food chain, agent, production assistant, or busboy, the tag tends to punctuate the end of any sentence about your Hollywood career. But the more you learn about producing in this business, the more you realize that the smart money is in learning how to produce.
I was at the Produced By conference last weekend held on the Sony Lot in Culver City. The event is put on annually by the Producers Guild and attracts some of the top names in the business speaking on panels. The topics vary, but in the end, they generally come back to one main point -- how do you get a project made and in front of audiences.
It doesn't matter if you create for new media, television, indie or studio films, having the skills to organize and pull the project together is of tremendous value. One panel featured 4 different types of producers, who often collaborate with each other, but come from very different backgrounds. The panel titled "Small World: The Challenges of Global Production" included: Ashok Amritraj, chairman and CEO, Hyde Park Entertainment; Jon Jashni, president and CCO, Legendary Pictures; Graham King (
Hugo
;
The Departed
); Walter Parkes (
Flight, Men In Black 3, Gladiator
). As the William Goldman adage goes, "nobody knows anything," but these knew an awful lot about, well, a lot. Developing material, budgeting, selling foreign rights (or not), attracting talent, production, positioning the film in the marketplace, finding a global audience -- a producer has to consider these and so much more in order to get a film made.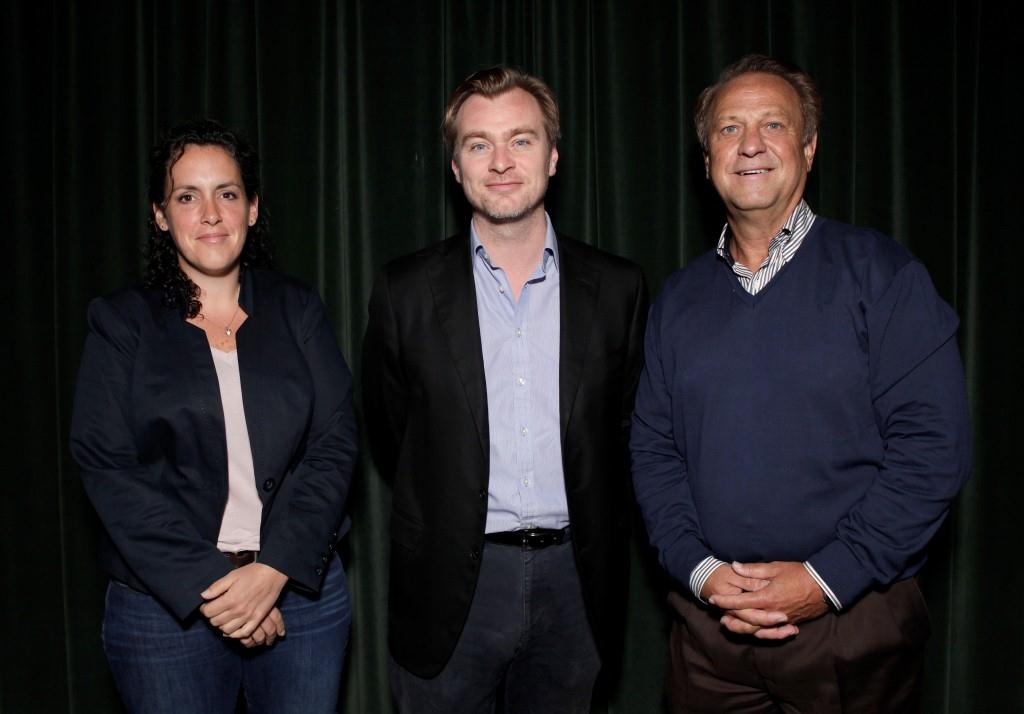 Even if your primary title isn't producer, being knowledgeable about the producing aspect of filmmaking is a critical skill. Another panel featured
Dark Knight Rises
director Chris Nolan with producer Emma Thomas. It was impressive to hear Nolan speak on producing and realize just how savvy he is to the business side of the profession. While he lives with a producer (Thomas pulls double duty as his wife), it was nice to hear how seriously he takes his producing duties, even while directing. He is very aware of the "puzzle," as he put it, of coordinating actors, schedules and budgets and how that affects his creative vision. Nolan noted that the only film he's directed that he wasn't involved in producing was his first studio picture,
Insomnia
. Of course the film had 12 other producers (according to IMDB), so maybe they didn't need him. But, Nolan noted, he felt removed from important decisions being made about what would affect his process, so he's always taken on a producing role since.
There were far more panels at the conference than I have space to write about, but it was a sold out event, over 1400 attendees, which goes to show how many people in the business are starting to realize how integral producing is to their creative career.
Photo: Emma Thomas, Christopher Nolan, Vance Van Petten, provided by Producers Guild of America