"Anna Karenina"
has been adapted for the big screen before, but in the upcoming version (hitting theaters November 9), audiences will get a lavish new interpretation, courtesy of
Joe Wright
, the Oscar-nominated director of "Atonement."
In the latest retelling of the sweeping dramatic romance,
Keira Knightley
stars as the titular Anna Karenina, a Russian socialite who is trapped in a loveless marriage to Alexei Karenin (
Jude Law
). Karenina eventually finds solace through a passionate affair with the debonair Count Vronsky (
Aaron Taylor-Johnson
), who urges Anna to leave her marriage and commit to him.
This new presentation of Anna's story might be the most visually audacious yet, filled with ornate costume design and theatrical art direction. To get a taste of the extravagant style, Moviefone is premiering the newest poster for the film, which you can check out below.
PHOTO:
(click to enlarge)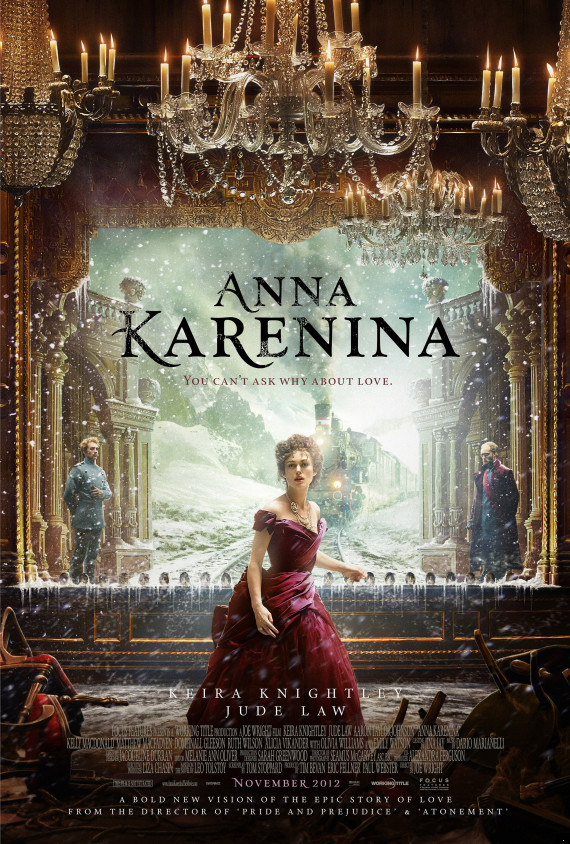 "Anna Karenina" arrives in theaters on November 9.
%VIRTUAL-MtGallery-236SLIDEEXPAND--237193%
Anna Karenina
Anna Karenina (Keira Knightley), the wife of a Russian imperial minister (Jude Law), creates a high-society... Read More