In
the first trailer for Paul Thomas Anderson's "The Master,"
Philip Seymour Hoffman's character admits that he's a "hopelessly inquisitive man." Now, it's time to make a toast to that man with the first poster from the highly anticipated project.
Here, Hoffman plays veteran Lancaster Dodd, a man who forms his own religion called "The Cause" as a result of painful war experiences. (Speculation has it that L. Ron Hubbard and Scientology were the inspirations behind Dodd and his religion -- although that has not been confirmed by either Anderson or the cast.)
Rounding out the rest of the movie is Amy Adams, who portrays Lancaster's wife, and Joaquin Phoenix as the impressionable young man who joins Dodd's "Cause" -- and, from the looks of the trailer, eventually goes a bit mad
The newest poster, debuting on both Moviefone and HuffPost Entertainment, shows off the glass -- or in this case, bottle -- half-empty/half-full motif for the ... characters? The storyline? Audiences likely won't know the answer to that until the film hits theaters this fall.
Check the poster out below. "The Master" hits theaters on Oct. 12.
[Click for bigger]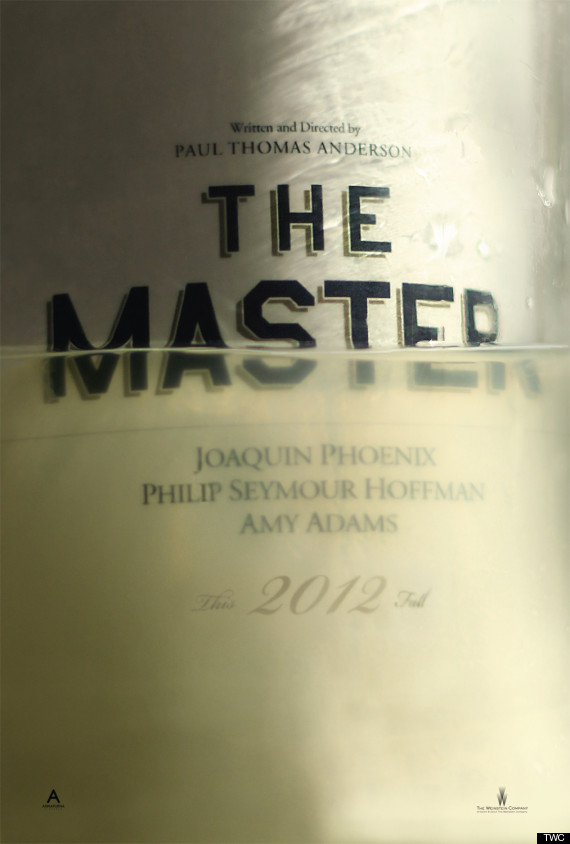 %VIRTUAL-MtGallery-236SLIDEEXPAND--233558%