The hard-nosed Brad Pitt you came to know and love in "Inglourious Basterds" and "Fight Club" is back, and this time, he's bringing his sawed-off.
In the actor's latest movie,
"Killing Them Softly,"
he portrays Jackie Cogan (Pitt), an enforcer hired to track down two crooks who robbed a mob-protected poker game. The film, which already
received rave reviews
after its Cannes Film Festival premiere, is based on the book "Cogan's Trade" by George V. Higgins.
Here, in conjunction with our sister site Huffington Post Entertainment, Moviefone is proud to debut a new "Killing Them Softly" poster, featuring Pitt in slicked-back hair, leather coat and a shotgun in hand (looks like those robbers picked the wrong people to steal from).
Starring Pitt, Gandolfini, Liotta and Richard Jenkins, "Killing Them Softly" hits theaters on October 19. You can check out the full poster below.
[Click to zoom]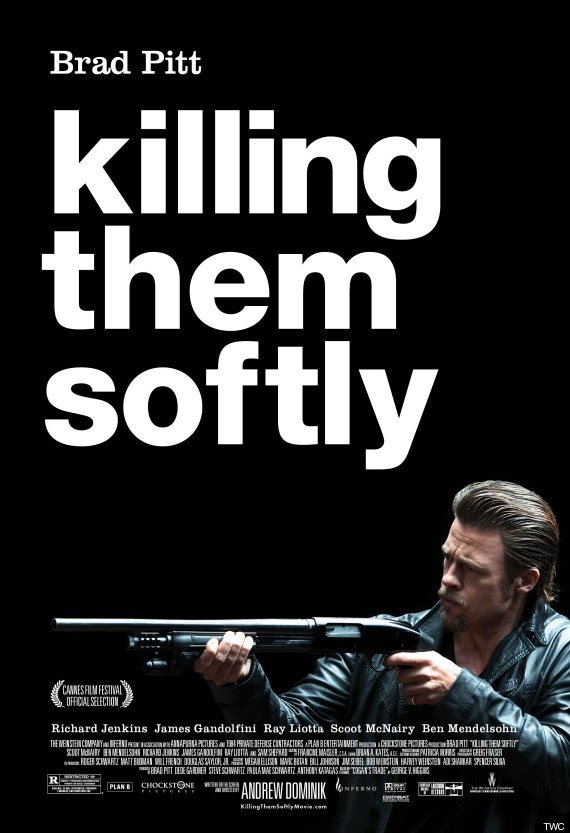 %VIRTUAL-MtGallery-236SLIDEEXPAND--242087%