The upcoming
"V/H/S"
is one of the scariest horror movies we've seen in recent years. Somewhere between "The Blair Witch Project" and "Creepshow," the film is done up as an anthology of found-footage tapes, as a group of low-rent thieves get hired to break into a decrepit house and steal a mysterious old VHS. With no additional clues beyond "you'll know it when you see it," they're forced to go through thousands of unmarked videos, which reveal a nightmarish gallery of killers, ghosts, demons and a whole lot more we don't want to spoil for you.
To give you a taste of what's in store, Magnet Releasing has created a series of unique posters for each segment in "V/H/S", done by some of the best comic book artists working today. Here, Moviefone is premiering the final poster, which highlights the slasher-in-the-woods story "Tuesday the 17th."
(
Click to enlarge
)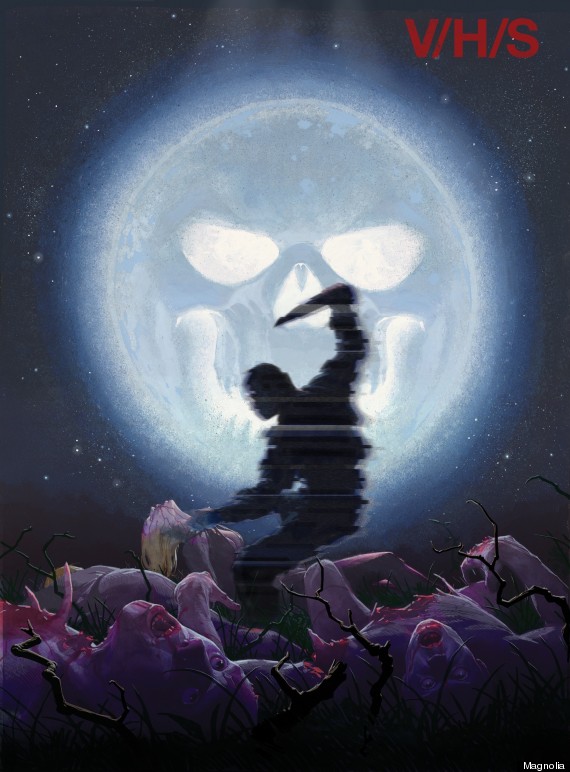 The poster is illustrated by
Esad Ribic
, the comic book artist famous for his work on "Loki" and "Silver Surfer" (
he is also set to relaunch "Thor," in November
).
Rounding out the collection of poster artists is none other than
James Stokoe
("Orc Stain," "Godzilla"),
R.M. Guera
("Scalped"),
Jason Latour
("Wolverine") and
Tony Moore
(co-creator of "The Walking Dead"). Check out the full gallery of posters below -- each one highlighting a terrifying chapter in "V/H/S."
"V/H/S" is currently available
OnDemand
and hits theaters on October 5.
%VIRTUAL-MtGallery-236SLIDEEXPAND--251439%
VHS
Hired to steal a rare VHS tape from a remote house, a ragtag band of crooks finds a dead body, old TVs... Read More