Normally, it would be tough to find a product that suits both the "Star Wars" fanatic and the uninitiated. But now, thanks to designer Marc Morera,
there's a comprehensive infographic for both.
Morera has created a whole series, which maps out all the goings-on in the galaxy far, far away.
Check out
Murera's website
(which is currently overwhelmed with "Star Wars" uber-fans) for the whole shebang. Jabba the Hut never looked so cute.
PHOTOS: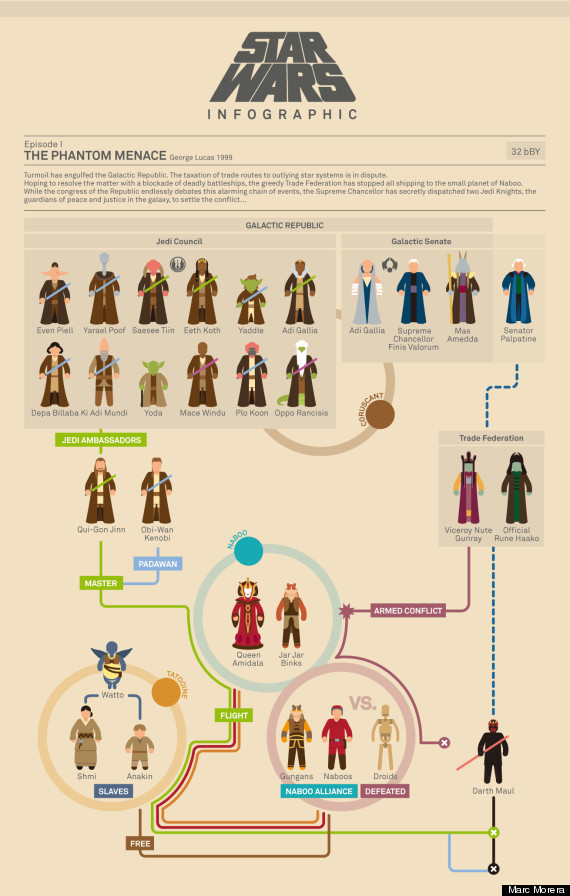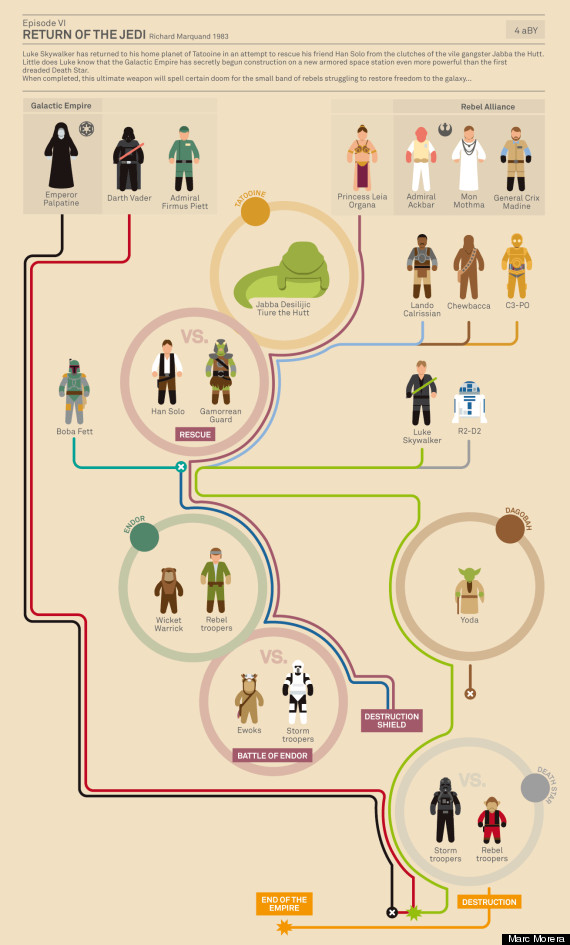 [via
Murera
h/t
io9
]