Who do you send in when a mob-enforced poker game gets robbed? Brad Pitt -- with a shotgun.
In the upcoming crime drama
"Killing Them Softly,"
Pitt plays Jackie Cogan, a man who looks to track down two individuals who jacked his boss's high-stakes poker tournament. And as you saw from
the first poster from the film
, robbing this particular game will likely be one of the biggest mistakes the unknown assailants will ever make.
Today, Moviefone -- along with our sister site, Huffington Post Entertainment -- is happy to debut three exclusive new prints for "Killing Them Softly," one of which is brought to you by the good folks at Mondo (
and they know a thing or two about cool custom posters
). Each one depicts the underground -- and, in all likelihood, bloody -- crime world of director Andrew Dominik's latest flick.
You can take a look at all three posters below.
"Killing Them Softly" -- starring Pitt, James Gandolfini, Ray Liotta and Richard Jenkins -- is set to hit theaters on November 30.
EARLIER: Brad Pitt On His Own In First "Killing Them Softly" Trailer
[Click to zoom]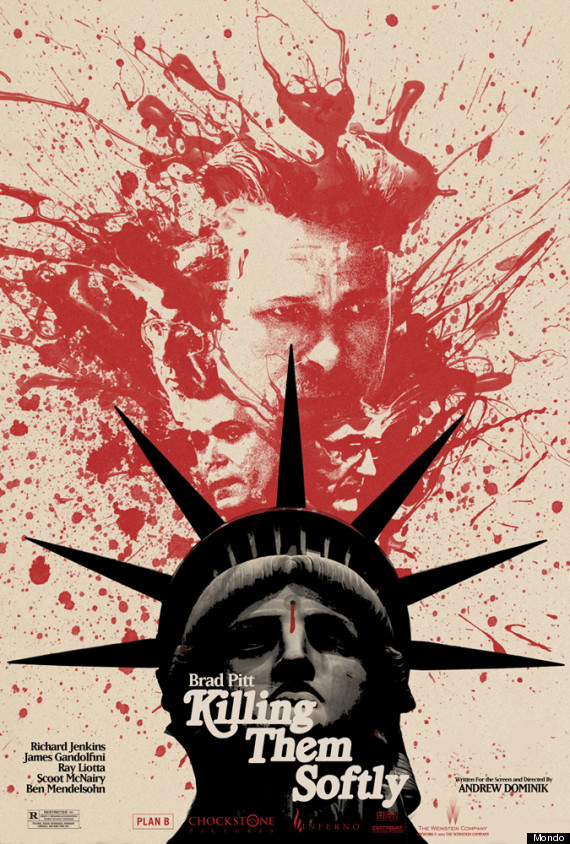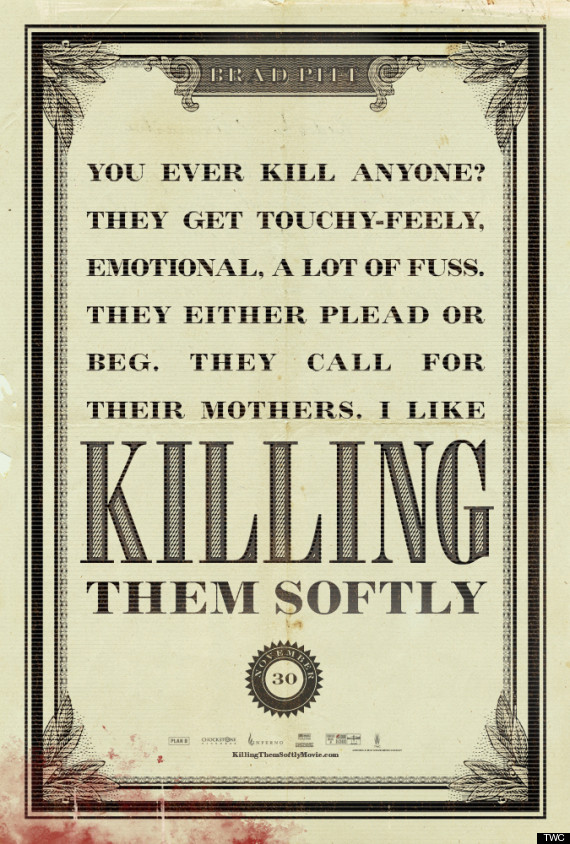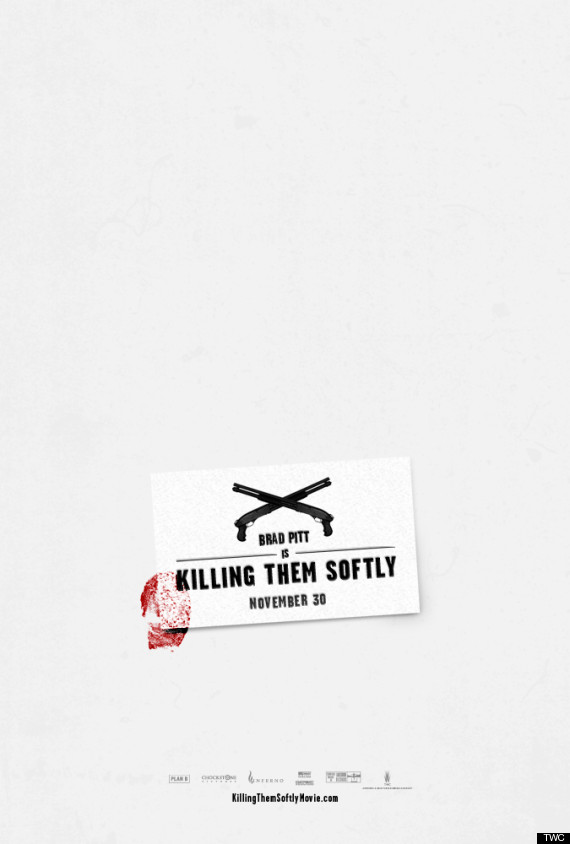 %VIRTUAL-MtGallery-236SLIDEEXPAND--242087%