Quentin Tarantino
doesn't make movies, he gives you an experience. So for his latest film
"Django Unchained,"
a blood-soaked spaghetti western set during the American Civil War, QT decided to bring the action out of the cinema and onto the pages of a "Django" comic book.
Announced at San Diego Comic-Con
, the "Django Unchained" comic book mini-series from Vertigo/DC Comics will adapt Tarantino's
full
screenplay with gorgeously gritty artwork from R.M. Guera -- meaning the only way to see some scenes cut from the film will be in the pages of this comic.
Moviefone has an exclusive five-page preview of the first issue, showing you how Django,
Jamie Foxx's
vengeful freed slave who is on a path to rescue his wife, meets up with the trigger-happy bounty hunter, Dr. King Schultz (played by 'Inglourious Basterds' show-stealer
Christoph Waltz
).
The first issue of the "Django" comic book arrives in
stores nationwide on Wednesday, December 19
. "Django Unchained," the movie, hits theaters on Tuesday, December 25. You can take a look at the exclusive preview below.
PHOTOS (WARNING: LANGUAGE)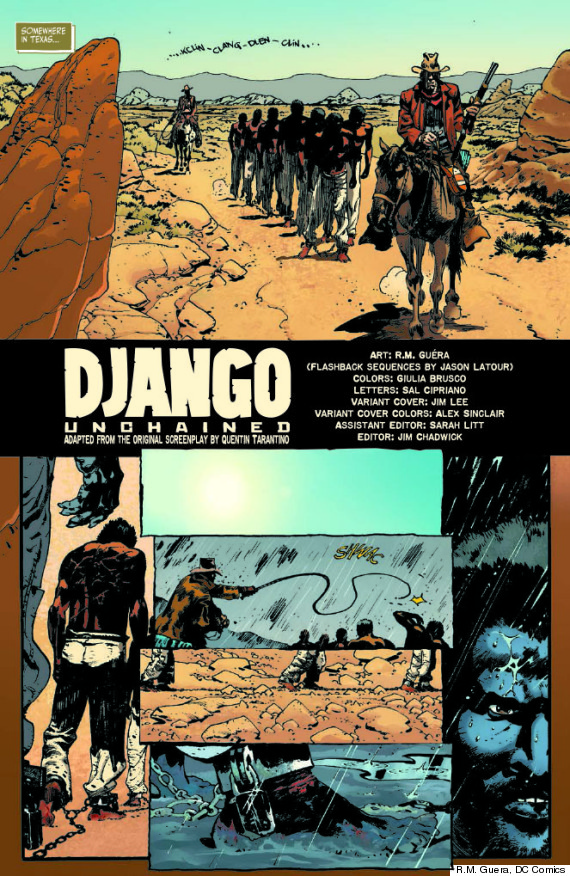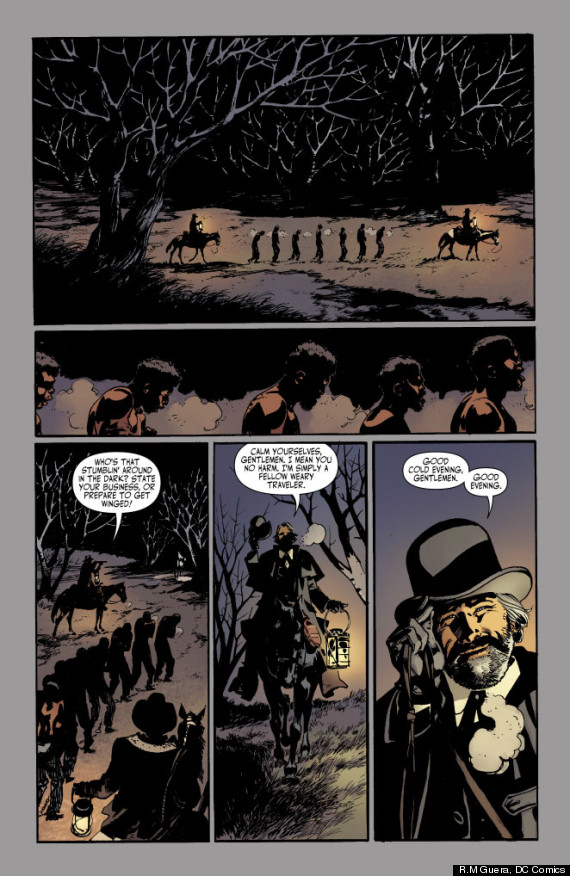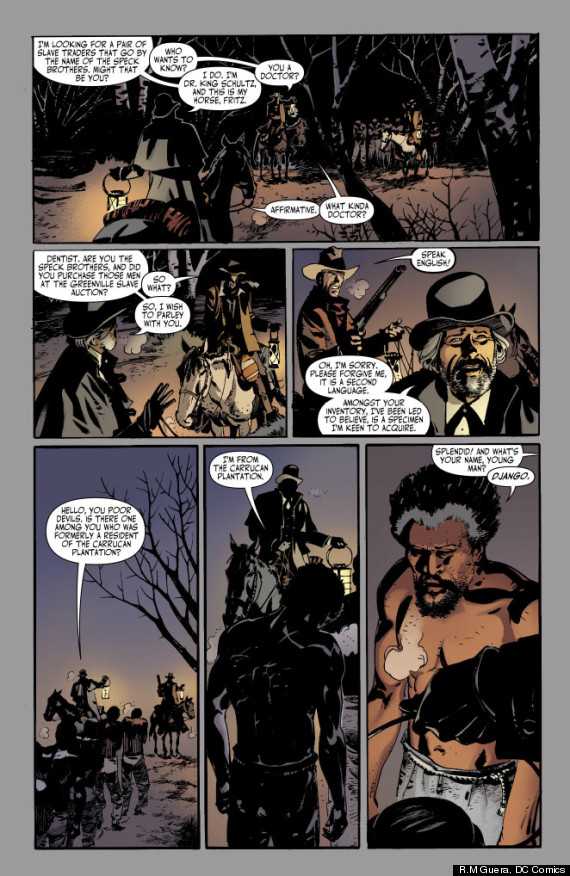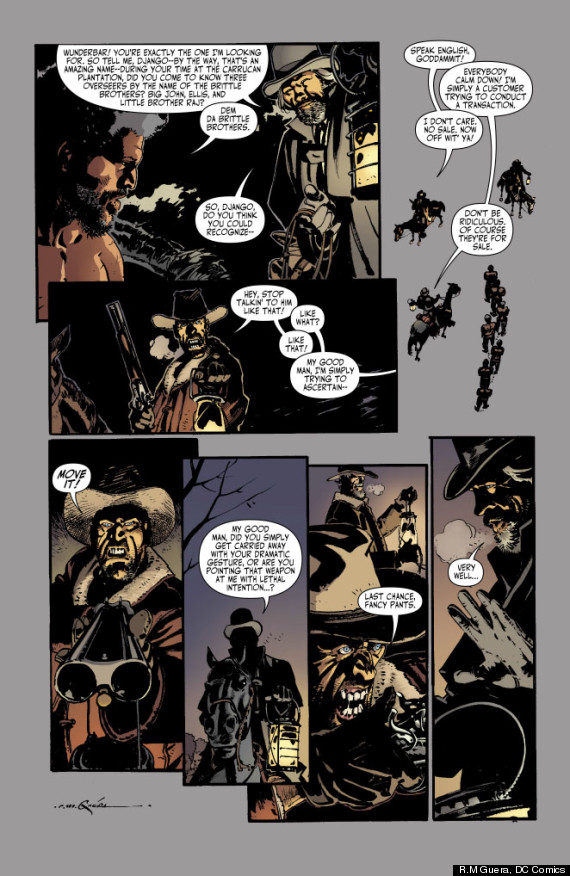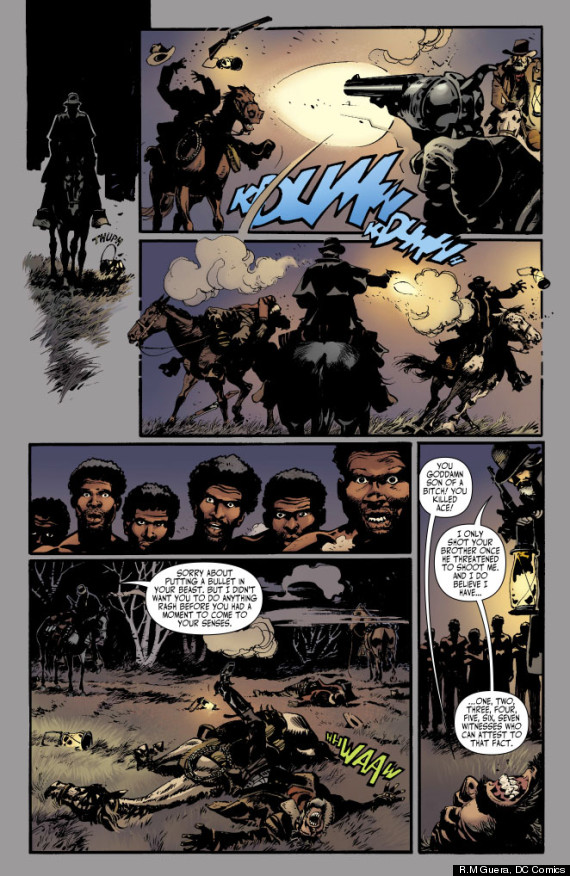 Django Unchained
Two years before the Civil War, Django (Jamie Foxx), a slave, finds himself accompanying an unorthodox... Read More