It was about time someone put
Ryan Gosling
's adorable mug on a mug, wouldn't you say?
Canadian fast-food/coffee chain
Tim Hortons took the initiative
and made a
mug with Ryan Gosling's face
(inspired by his recent movie "
Gangster Squad
").
In a recent interview with
Tribute.ca
, the 32-year-old Canadian actor
expressed interest
in having the Tim's mug created. Apparently, his wish is their command.
After the interviewer suggested a Tim Hortons mug, the actor asked, "Can we get a Tim's mug for 'Gangster Squad,' please?"
The official
Tim Hortons Twitter account
replied with this tweet: "Hey Tribute, you inspired us to create this one-of-a-kind Tim Hortons mug,"
the tweet read
. "We hope you like it!"
Unfortunately, the public won't be able to purchase the mug -- so there won't be a gorgeous Gosling to greet you in the morning in your kitchen.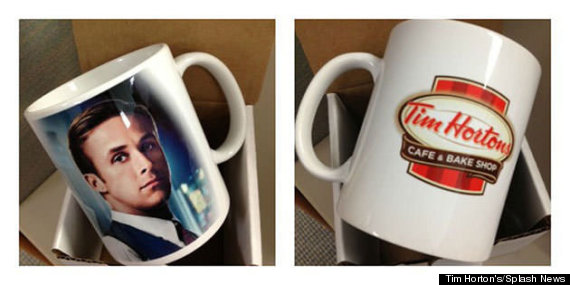 %VIRTUAL-MtGallery-236SLIDEEXPAND--273466%
Gangster Squad
Ruthless, Brooklyn-born mobster Mickey Cohen (Sean Penn) has 1949 Los Angeles in an iron fist, as he... Read More