If there's one auteur who's unafraid to kill his darlings, it's
Quentin Tarantino
. But just how many characters have breathed their final breath during a QT film? This is the morbid question that Vanity Fair recently asked, leading them
to produce an infographic
dead-icated (ha, ha) to the answer.
At the top of the list is 2009's "Inglorious Basterds," which takes the cake with 396 kills. That makes this year's
Best Picture contender
, "Django Unchained," clocking in with 64 departed souls, seem tame.
Below, check all the on-screen deaths from Tarantino's bloody oeuvre.
[via
Vanity Fair
]
PHOTO: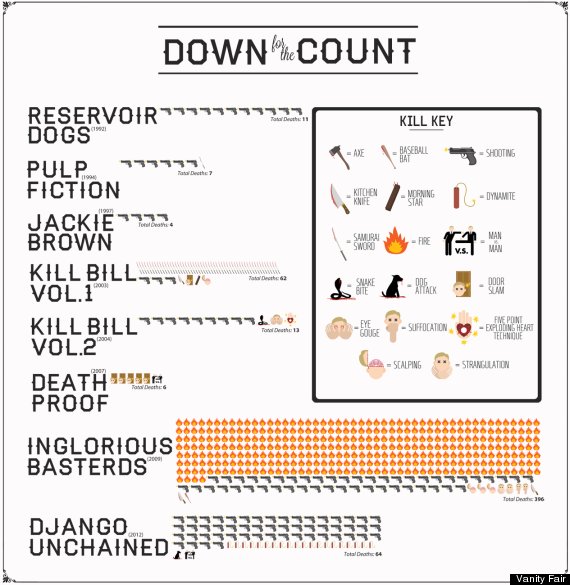 [Click to enlarge.]