"Dark Skies"
is a bit of a mystery wrapped in a horror movie. Part supernatural thriller, part sci-fi horror, the
Keri Russell
/ Josh Hamilton flick is scaring up some decent buzz -- and raising a lot of questions -- leading up to its February 22nd release. Well, Moviefone is about up the ante on both.
The newest poster from the movie, which we're revealing exclusively today (below), pairs grim, gray overtones with a faceless, teddy bear-lugging child. Innocent enough, right? But wait -- what's that in the corner? Oh, it's just the shadow of something ominous and creepy. No big deal.
CLICK TO ZOOM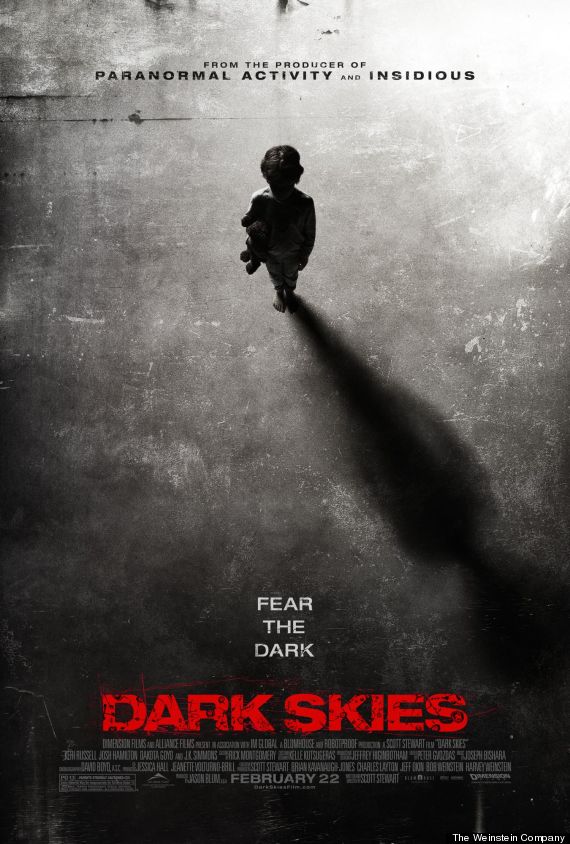 The movie, produced by Jason Blum, the producer of
"Paranormal Activity"
and
"Insidious"
, follows a suburban family wrestling with strange occurrences, mind control, and home invasion -- all the result of an unseen, deadly force.
"Dark Skies" hits theaters February 22, 2013.