What happens when a lawyer, a young couple, a widowed ex-cop, and an ambitious journalist all collide? That's the question the upcoming thriller,
"Disconnect"
looks to answer.
From Oscar-nominated director Henry Alex Rubin, "Disconnect" explores the consequences of ordinary citizens connecting and crossing paths in today's wired world -- a prospect that's perfectly encapsulated in this new poster from the film, debuting exclusively on Moviefone.
You can check out the full print for the film below. "Disconnect," starring Jason Bateman, Hope Davis, Paula Patton, and Alexander Skarsgard, hits select theaters on April 12.
[Click to zoom]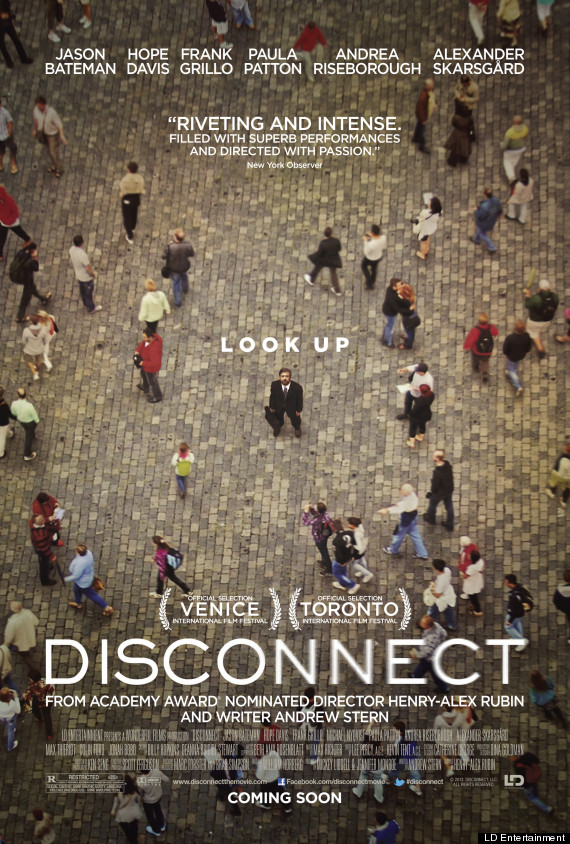 Disconnect
A youth becomes a victim of cyberbullying in one of three tales centered around the impact of the Internet... Read More