The unveiling of the
"Catching Fire"
Capitol Portraits continues today, and Moviefone is proud to offer the exclusive debut of a new, highly anticipated character entering the "Hunger Games" fray: Johanna Mason.
Johanna is an important figure in the second installment of the blockbuster series -- whether Katniss Everdeen wants to admit it or not. Our heroic main character (played by freshly-minted Oscar-winner
Jennifer Lawrence
) must again compete to the death, when the Capitol celebrates the Games' 75th installment with an all-star battle of past champions. But once inside the deadly arena, Katniss finds that she must begrudgingly team up with Johanna -- a previous victor from District 7 -- in order to make it out alive. Their partnership is not an easy-going one; Johanna is cruel, cunning, and surprisingly ruthless.
Casting for the role of Johanna was a hotly contested process, but the role was won by the acclaimed young actress
Jena Malone
("Stepmom," "Donnie Darko"). Her portrait, which you can see below, reveals an elegant young lady, but don't be fooled by what's on the surface. Underneath that lavish dress is a sly and cunning killer.
PHOTO: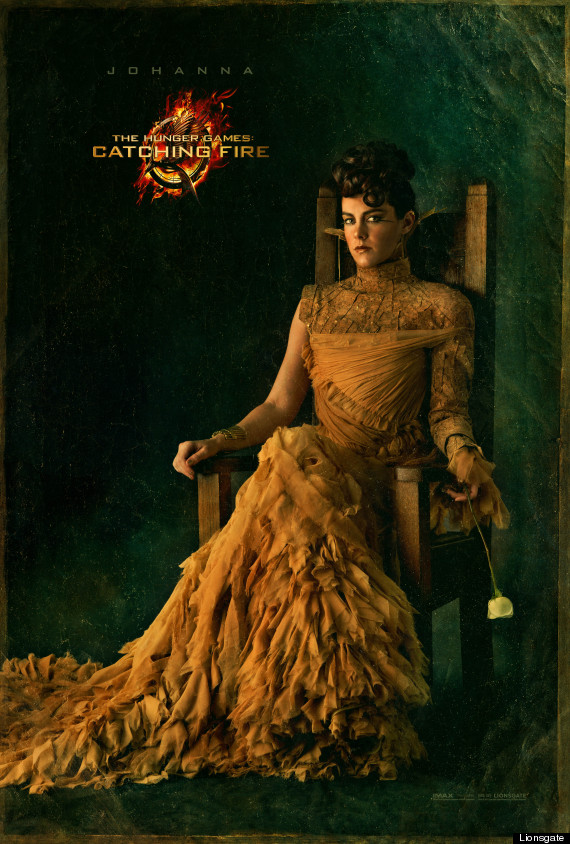 (
Click to enlarge
)
For more on
The Capitol Portraits
, check out its
Facebook
and
Instagram
pages.
"Catching Fire" hits theaters on November 22.
%VIRTUAL-MtGallery-236SLIDEWIDE--213899%