It's hard to believe that "Hunger Games" fans still have more than nine months to wait before the debut of
"The Hunger Games: Catching Fire,"
but Lionsgate has been keeping excitement levels high this week, releasing images from
the Capitol Portraits series
at breakneck speed. (Yesterday, Moviefone
debuted the portrait for Johanna Mason
.)
Next up are Peeta Mellark (played by Josh Hutcherson) and Gale Hawthorne (played by Liam Hemsworth), the two men vying for Katniss's affections. Gale is her best friend and hunting partner, while Peeta survived the 74th Hunger Games by her side. They represent her past and her future, and the pull each has on her grows in "Catching Fire."
Peeta's portrait,
which debuted on Perez Hilton
, shows him decked out in a cream suit, playing groom to Katniss's bride. The pair must play a convincing couple in love on their victory tour in "Catching Fire," or else face the wrath of President Snow.
While Peeta's monochromatic look is striking, the styling is a bit odd. After all, who would wear those Ugg-like boots to their wedding? No doubt some stylists from the fashion-obsessed Capitol played a hand in designing his less-than-desirable duds.
His portrait stands in stark contrast to Gale's,
debuted on PopSugar
, which goes for a darker color scheme, perhaps to differentiate the two even further.
Gale's more relaxed posture and casual styling shows that he doesn't really buy in to the prim and proper behavior expected from those in the Capitol. While Peeta doesn't exactly look comfortable posing in his portrait, he's at least trying to play the part.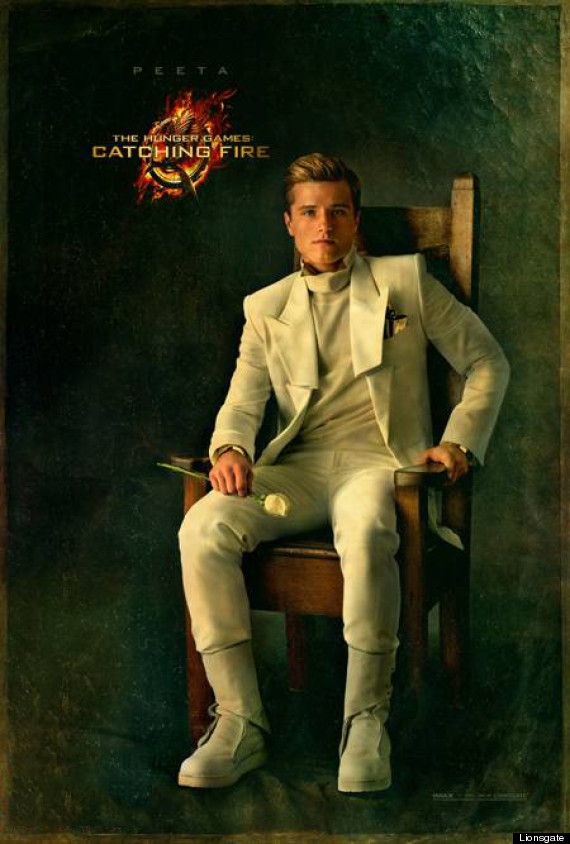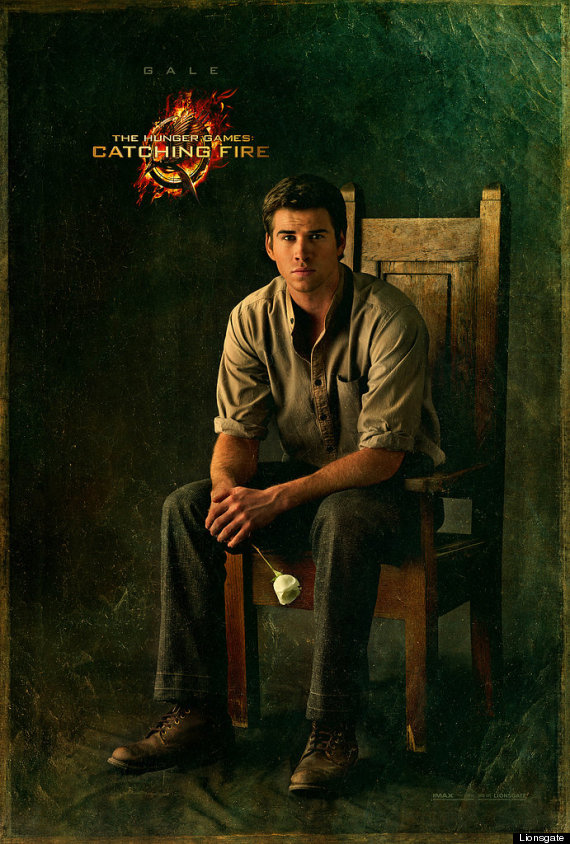 As for how the pair make their feelings for Katniss known, fans who haven't read the books will have to let their curiosity tide them over until Nov. 22, when "The Hunger Games: Catching Fire" is released.
[via
Perez Hilton
and
PopSugar
]