It's been an exciting week for "Hunger Games" fans as Lionsgate continues to roll out peeks at all the major players in
"Catching Fire."
The latest stylish portraits to debut feature
Cinna on People
and Beetee on
fan site Mockingjay
.
Cinna, played by Lenny Kravitz, is Katniss Everdeen's stylist and outfits the District 12 tribute in iconic costumes that make their mark on residents of the Capitol in "The Hunger Games." In "Catching Fire," Cinna is also behind the stunning dress modeled by Katniss in her own portrait, released earlier this week.
In his portrait, Cinna exudes his typical calm, cool, and collected demeanor, looking relaxed in head-to-toe leather. Unlike other residents of the Capitol, who favor ostentatious styles, Cinna's only outward flourish is his signature gold eyeliner.
Jeffrey Wright plays Beetee, who makes his first appearance in "Catching Fire" as a fellow tribute to Katniss and Peeta in the Quarter Quell, which requires previous Hunger Games winners from all 12 districts to once again enter the arena and fight to the death. Beetee, from District 3, is an electronics and wiring expert who becomes an unlikely ally to Katniss and Peeta.
Beetee's braininess comes through in his portrait, where he's outfitted like a stylish-yet-nerdy professor with thick-framed black glasses, vest, button-down, and tie. Like the portraits of Katniss and Johanna Mason before him, he carries a single white rose, a symbol of Panem's President Snow, and no doubt a signifier of his role as a tribute.
The 75th annual Hunger Games make their debut in "The Hunger Games: Catching Fire" on Nov. 22.
CINNA: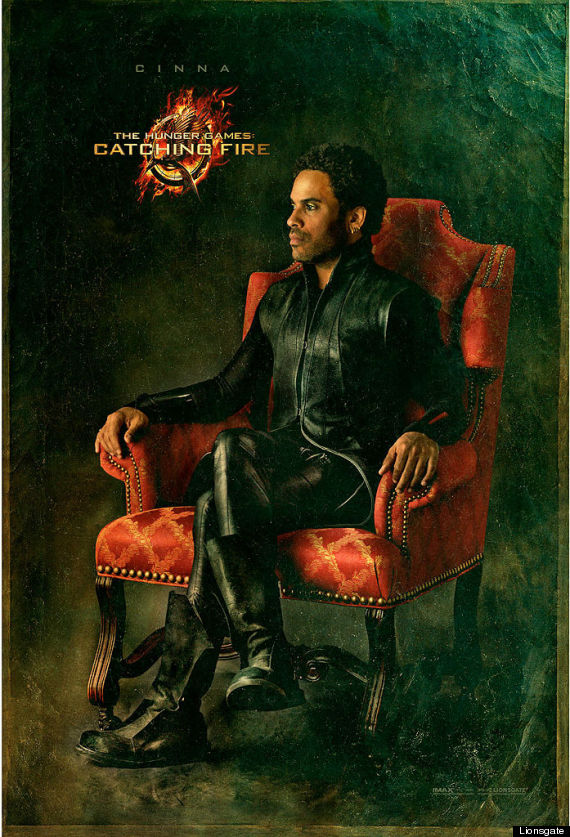 BEETEE: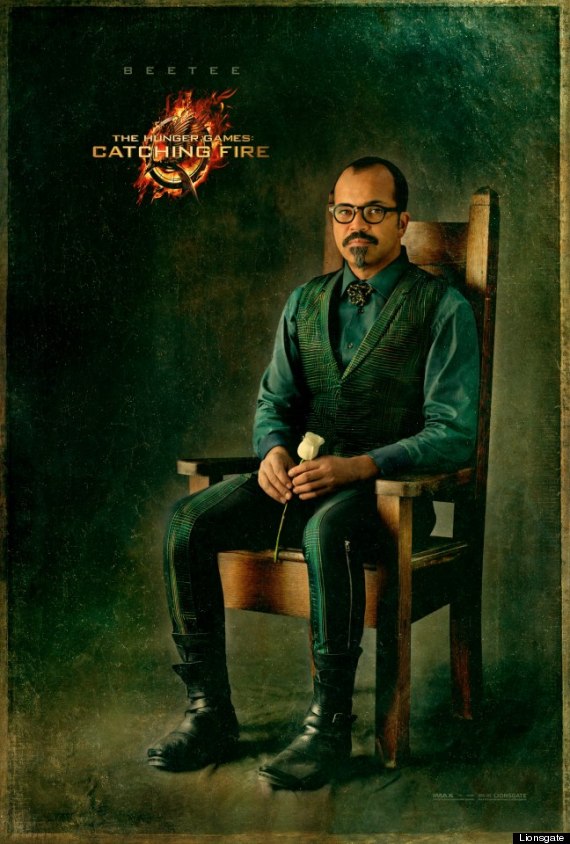 %VIRTUAL-MtGallery-236SLIDEWIDE--213899%