Sisters and tennis stars Venus and Serena Williams are giving fans a glimpse into their world -- both on and off the court -- in the documentary
"Venus and Serena."
The movie chronicles the day-to-day life for the sisters during a particularly difficult 2011, when they suffered blows in their careers and personal lives.
The documentary also takes a look back at Venus and Serena's rise to the top and the struggles they faced along the way, giving fans unprecedented access into their lives. The film features interviews with
Chris Rock
, John McEnroe, Bill Clinton, and Anna Wintour.
Today, Moviefone is happy to give you an exclusive first look at the poster for "Venus and Serena."
Check out the poster below, and catch the film on iTunes April 4 and in theaters on May 10.
Click to Enlarge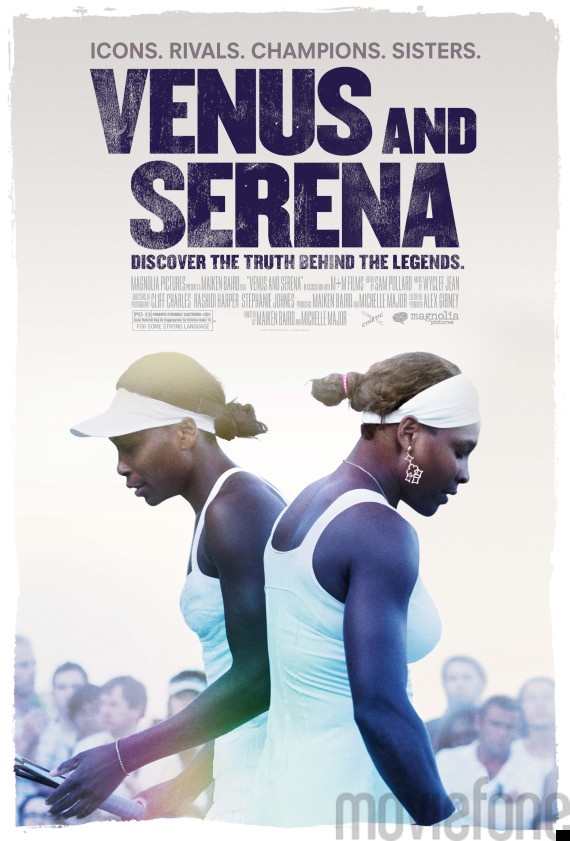 Venus and Serena
Filmmakers Maiken Baird and Michelle Major follow sisters and tennis champions Venus and Serena Williams... Read More