Robert Pattinson
's latest bid to shed his
"Twilight"
reputation is the dystopian drama
"The Rover,"
and as you can see below, he's taking quite a beating from Guy Pearce to prove he's no longer Edward Cullen.
In "The Rover," Pattinson plays Reynolds, a down-on-his-luck fellow driven to desperate lengths in the remote Australian Outback. Scoot McNairy, who turned heads with his performance in "Killing Them Softly," plays Pattison's brother, while Pearce is on board as a rather menacing character named Eric. Co-writer and director David Michod
told EW.com
, "The basic story is really quite elemental... You've got a really dark, dangerous, murderous person in Guy's character, and in Rob's character you have a quite troubled and damaged, but beautiful and naive, soul."
Pattison's valiant attempts to shed his sparkly alter ego have included the misguided drama "Remember Me," sexy period piece "Bel Ami,"the romantic "Water for Elephants," and last year's edgy David Cronenberg film
"Cosmopolis."
Will collaborating with Michod get him the street cred he's been yearning for?
Michod's certainly got chops, and Australian film is a fine frontier to explore the dark edges of the human psyche, as fans of fare like "Wake in Fright," "Chopper," and the "Mad Max" trilogy can attest to. About that last one, though, Michod says, "And with all due respect to that film - and I stress that - I think 'The Rover' is going to be way more chillingly authentic and menacing." Yikes.
"The Rover" is currently filming. For more on the movie,
head over to EW
. You can check out the first photo from the film below.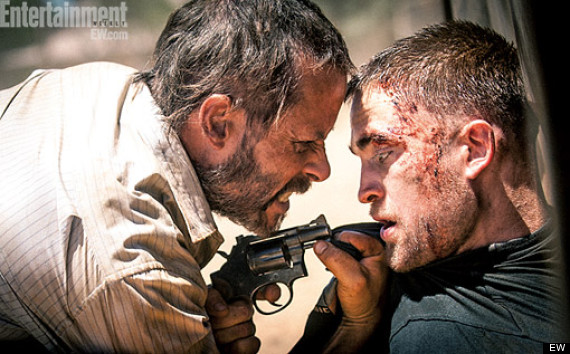 RELATED: Robert Pattinson, David Cronenberg Talk 'Cosmopolis,' Fandom and "Videodrome"