The first official poster for "Ender's Game" has
made its debut
, featuring eponymous character Ender Wiggin clad in a space suit and staring into space, weapon at his side. The tense image (below) -- Ender's clenching his fists and appears poised to spring into battle -- gives audiences a glimpse of the action they can expect from the film, directed by Gavin Hood and adapted from Orson Scott Card's classic novel.
The story takes place on a post-apocalyptic Earth, where mankind must band together to prevent annihilation by an alien race. Ender is sent to a battle school in deep space to train for the showdown, where his intelligence and skill for strategy set him apart as he tries to fit in with his fellow students.
Asa Butterfield, who played the title role in "Hugo," stars as Ender, and the rest of the cast includes Hollywood heavyweights Harrison Ford, Ben Kingsley, Viola Davis, Abigail Breslin, and Hailee Steinfeld.
"Ender's Game" invades theaters November 1.
[
click to zoom
]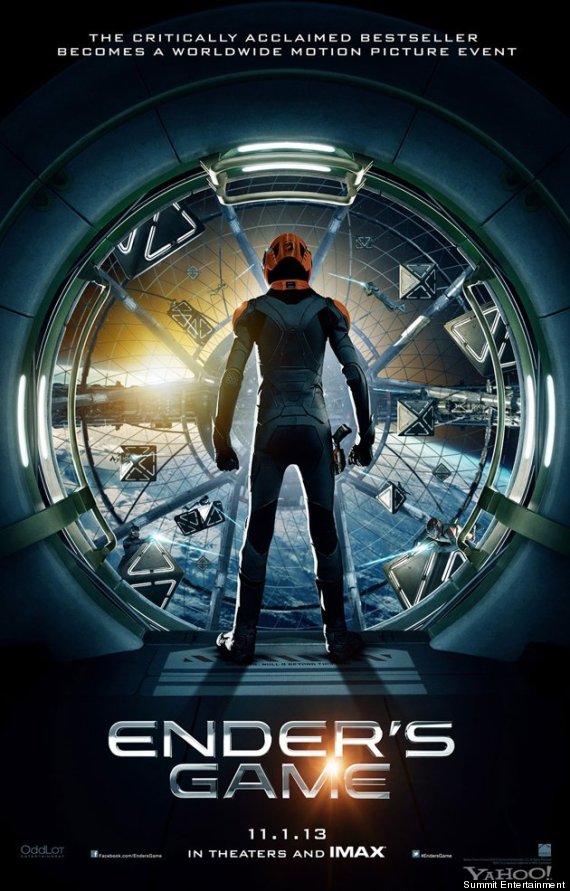 EARLIER ON MOVIEFONE:
%VIRTUAL-MtGallery-236SLIDEEXPAND--280493%
Ender's Game
When hostile aliens called the Formics attack Earth, only the legendary heroics of Mazer Rackham (Ben... Read More