When the President of the United States is in trouble, who will protect him?
Channing Tatum
, that's who.
In the first official poster from "White House Down," Tatum stands tall, with a gun at his side and a scowl on his face, as the Washington Monument looms in the background.
In this film, Tatum plays Capitol police officer John Cale, who's tasked with helping stop an armed paramilitary group (led by "Zero Dark Thirty" star Jason Clarke) from invading 1600 Pennsylvania Avenue and capturing the president. (played by
Jamie Foxx
).
You can check out the new poster below. "White House Down" hits theaters nationwide on June 28.
RELATED: 'White House Down' Teaser Images: For Channing Tatum, 'It Will Start Like Any Other Day'
[Click to zoom]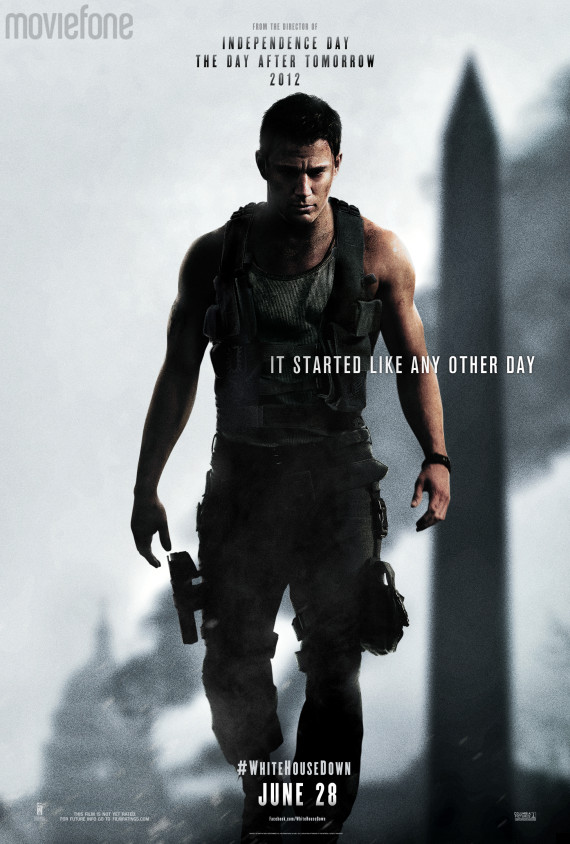 White House Down
Capitol police officer John Cale (Channing Tatum) has just been denied his dream job of protecting President... Read More