If you're a fan of fashion on film, this new Tumblr will be right up your catwalk.
Recycled Movie Costumes
tracks where famous dresses and accessories have been reused in different films over the ages.
Of course, many of these reusable costumes are created for period films or shows, especially since they're time-consuming and expensive to make. For example, costumer designer Alexandra Byrne created
an Elizabethan gown
that's been used in five different productions, including a commercial with "Downton Abbey" actress Michelle Dockery. It looks like "The Tudors" and "Abbey" are popping up the most on this site so far, but some of the cool costume-spottings are as varied as Annie Lenox's video for the song "Walking on Broken Glass" to Beyonce's
decadent costume
for a TV commercial.
The one in the picture above (you can see a bigger version below) depicts Kate Winslet wearing a coat in the 1997 blockbuster "Titanic." The coat was worn once again by Alexis Biedel in 2002's "Tuck Everlasting."
[Click to zoom]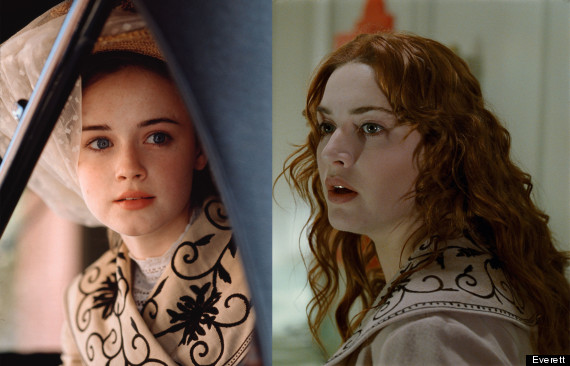 The site's owner and creator, a former costumer, writes that once you see one recycled costume, it's easy to spot others.
"I don't have any advice for spotting recycled costumes aside from the fact that once you do find your first one, you'll be able to find others much more easily. For example, if you find a gown from 'The Madness of King George' that was used again in 'Marie Antoinette', then chances are, there are even more gowns from that same production used in 'Marie Antoinette,' so keep an eye out!"
Even costume designers have to cut corners, sometimes.
[via
Recycled Movie Costumes
b/w
Daily Mail
]