The new issue of
British movie magazine Empire
just came out, sporting two
"Man of Steel"
-inspired covers -- one with the heroic Superman (Henry Cavill), looking all handsome and hopeful, the other with the villainous General Zod (Michael Shannon), who seems like he just crawled out of whatever the Krypotian equivalent of hell is. Inside the issue are a ton of brand-new photos from the hotly anticipated Zack Snyder-directed reboot that reveal a little bit more of what
"Man of Steel"
is all about.
While most of the pictures are just variants of things that we've already seen -- Russell Crowe as Superman's biological father Jor-El, Amy Adams as plucky reporter/love interest Lois Lane, and lots of atmospheric swirling business -- there are some new bits as well. One shot has General Zod looking even more evil than normal, with bright red eyes, while another features one of Zod's followers, Faora (Antje Traue), grabbing Ma Kent (Diane Lane) by the neck. Apparently the intergalactic battle will come to Smallville. (There are also a couple of behind-the-scenes photos of Snyder looking unreasonably collected given the size and scope of this movie.)
Even after the
new trailer last week
and this batch of revealing photos, it seems like there are a whole bunch of surprises being saved for "Man of Steel" when it opens on June 14th. You can check out the Empire covers and a few photos below.
[via
Empire
b/w
ComingSoon.net
]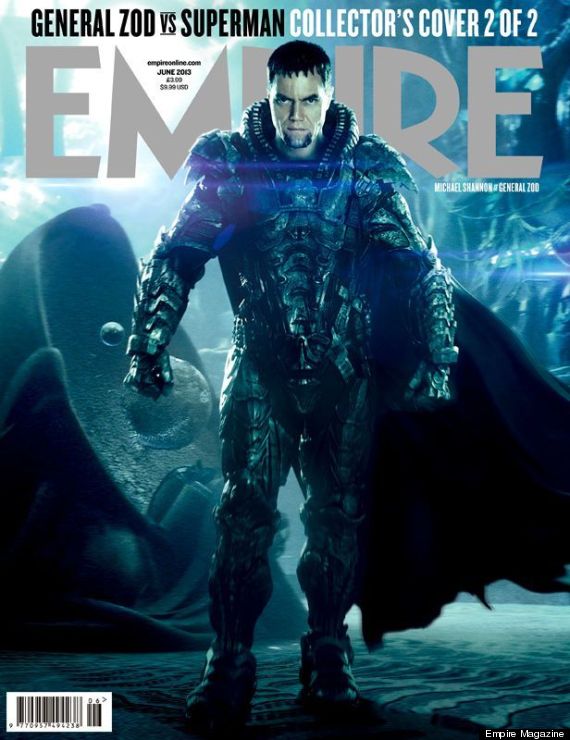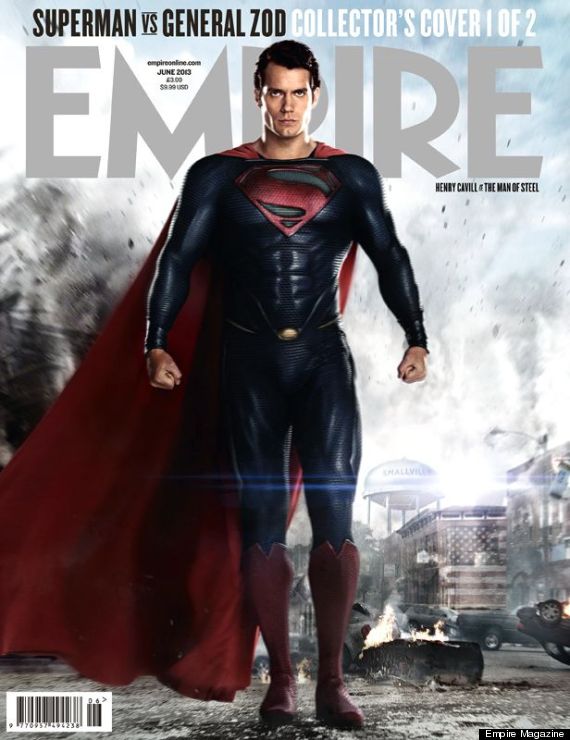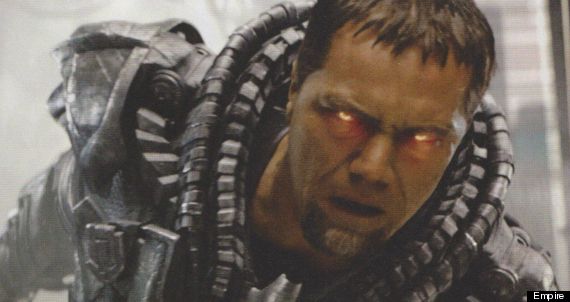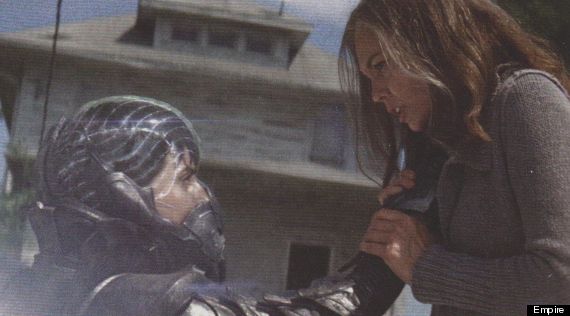 Man of Steel
With the imminent destruction of Krypton, their home planet, Jor-El (Russell Crowe) and his wife seek... Read More