Welcome to another installment from Brady Riann, Moviefone's teenage correspondent, where you'll get reviews and insights into the world of film -- all from a teenage perspective.
School is almost done (
YAY!
) and summer movie season is upon us. (
Double YAY!
) And with that comes a wide selection of movies, from big stinkers to blockbusters that rock. Thankfully, this summer looks like it will have more hits than misses, and these are my seven picks for the best movies of the summer. (
And possibly the year!
)
May
"Star Trek Into Darkness" Starring Chris Pine | Director J.J. Abrams Rated PG-13 | Release Date: May 17
When I saw the first Abrams-directed "Star Trek," I couldn't help but smile. It was a classic Spielberg-like summer movie, and it was so fun! I'm ready to have that feeling again. This time around, Kirk is going on a manhunt for a one-man wrecking crew that (maybe, probably) goes by Khan (Benedict Cumberbatch) -- not a new name to fans of the original "Star Trek." Abrams has great ideas when it comes to what people want to see in a fun summer movie, and this film will be no exception.
June
"The Purge" Starring Ethan Hawke | Directed by James DeMonaco Rated R | Release Date: June 7
We haven't seen a lot from director James DeMonaco, and what we have seen ("Little New York," 2009) wasn't amazing. But something in my gut tells me that people will really enjoy "The Purge." Ethan Hawke is fresh off of the success of "Sinister," the horror hit of last year, and hopefully, for Hawke's sake, he can recreate that success. Hawke plays a husband and father of two trying to keep his family safe on the annual purge: a day when all emergency services are disabled and anything is legal. When his son (played by Max Burkholder) disarms his home's security system and lets in a complete stranger, the lives of the family are threatened by a group of people trying to kill that man.The plot is extremely intriguing to me, and I am confident that "The Purge" will be a great time for teens and adults alike.
"Man of Steel" Starring Henry Cavill | Directed By Zack Snyder Rated PG-13 | Release Date: June 14
We've seen great Snyder ("Watchmen" and "300") and we've seen bad Snyder ("Legend of the Guardians" and "Sucker Punch"), and this new project comes with a lot more pressure. Superman is not only the first real superhero, but he is also one of the most beloved. Not to mention comic book fans worldwide are going to be looking for things to scrutinize in this. On top of that, DC (and Warner Bros.)
need
this movie to be successful in order to compete with Marvel. Add the disappointment that was "Superman Returns" to the mix, and you can see that Snyder has a lot of work to do.
As a fan of the comics, I'm skeptical of the direction they are taking the character. Cavill looks like Superman, but I'm not sure about the equally-important Clark Kent portion of the story. However, the reason this movie excites me is that I would love to be proven totally wrong. Snyder generally does good work, so here's hoping he does just that.
(And you can't forget the movie's saving grace: Michael Shannon as Zod.)
July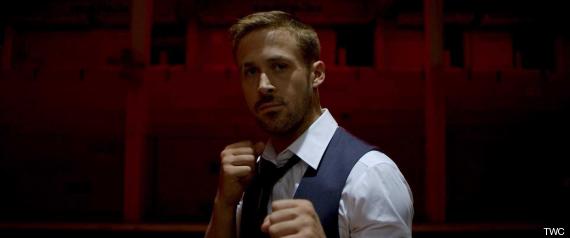 "Only God Forgives" Starring Ryan Gosling | Directed by Nicholas Winding Refn Rated R | Release Date: July 19
When "Drive" was released, we were all deceived by its action-packed trailer. But after seeing what the movie ended up being, I'm glad we were. "Drive" was a movie fueled by emotion and had one of the best performances of Ryan Gosling's career. And now Gosling is back with his "Drive" director for "Forgives," a film about a rage-filled drug smuggler who is forced to fight (and potentially kill) his brother's murderer in a Thai boxing match. I've seen a few clips from the new film, and I have to say I am very interested. Refn almost has a Kubrick-like way of filming his movies, and they always look beautiful. I'm looking forward to seeing another great performance from Gosling and more great directing from Refn.
"The Wolverine" Starring Hugh Jackman | Directed By James Mangold Rated PG-13 | Release Date: July 26
Personally, I was not a fan of "X-Men Origins: Wolverine." But I love Hugh as Wolverine. And from the trailer, this film looks like it will be an absolute step up from the first solo outing. I don't know too much about the "X-Men" mythos other than what I've seen in the movies, but I've been a fan of the entire film series (save for a misstep here or there); I'm pretty confident that this one will be as good as it looks.
August
"Kick-Ass 2" Starring Aaron Taylor-Johnson | Directed by Jeff Madlow Rated R | Release Date: August 16
With most silly sequels being just the original film done over again, "Kick-Ass 2" looks to be a
real
sequel. The original "Kick-Ass" was fricken' awesome; I loved the foul-mouthed Chloe Moretz, and Nicholas Cage gave a great performance. With the addition of Jim Carrey, I'm gonna say that "Kick-Ass 2" is going to be
even better
than the first. This time around, Red Mist is planning a revenge plot that will affect everybody Kick-Ass cares about.
This movie will not be for everybody; some were shocked by the language of the first one, while others found it funny ( I fall in the latter category). As a fan of the comic book, I hope to see this one twice in theaters. I'm confident that if "Man of Steel" is a screw-up, then this movie will be the superhero film of the year. (Sorry "Thor" fans.)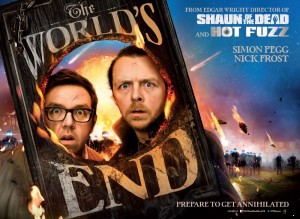 "The World's End" Starring Simon Pegg | Directed by Edgar Wright Rated R | Release Date: August 23
Every time Edgar Wright and Simon Pegg team up it's bound to be hilarious. And, of course, it wouldn't be the same if Nick Frost wasn't back for another round. "The World's End" doesn't sound totally outlandish compared to all the other things they've done together; this time around, Pegg, Frost, and friends become mankind's last hope for survival while attempting a massive pub crawl. Edgar Wright is one of the best directors in cinema: his films are always original and a blast to watch. I am desperately waiting for this one to hit theaters.