"American Ultra's" young famous stars, stoner jokes and action sequences couldn't save it from finishing last at the box office.
It's a formula screenwriter Max Landis thought would give the comedy a fighting chance among its competition over the weekend, but the scribe mused on Twitter Saturday that original films - along with his profession - are no longer relevant.
In a series of tweets, he wrote that "American Ultra" "lost [at the box office] to a sequel, a sequel reboot, a biopic, a sequel, and a reboot." The Kristen Stewart and Jesse Eisenberg movie received mixed reviews, (that he referred to as "divisive") and still performed poorly to the universally panned "Hitman: Agent 47," which is based on a video game.
Landis added: "The argument that can/will be made is: big level original ideas don't $. Is trying to make original movies in a big way just not a valid career path anymore for anyone but Tarantino and Nolan?"
"Straight Outta Compton," a biopic based on rap group NWA, was the No. 1 movie for the second week, followed by "Mission: Impossible - Rogue Nation" and "Sinister 2."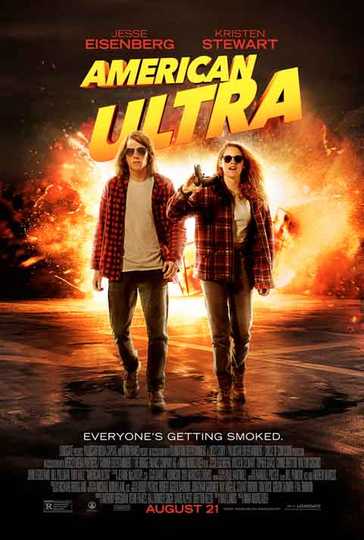 American Ultra
"Everyone's getting smoked."
1 hr 36 min
Aug 21st, 2015
Mike is an unmotivated stoner whose small-town life with his live-in girlfriend, Phoebe, is suddenly turned upside down. Unbeknownst to him, Mike is actually a...Read More