August 24th, 2015
by Moviefone Staff
Uncut Interview: Kristen Stewart, Jesse Eisenberg Talk Sustaining Real Injuries
If you scoffed at Kristen Stewart and Jesse Eisenberg for trying to pull off "action stars" in "American Ultra," rest assured, they weren't expecting to fool you.
"Most of the time, people take hits in action movies and then they get up and they're just like perfect," Stewart tells Made in Hollywood's Kylie Erica Mar in this full-length, uncut interview. "You're not used to seeing people completely mangled. By the end of it, we really do get badly, badly beat up."
Adds Eisenberg: "It's amazing and it's really funny because it's real. In the movie, we're not supposed to be action stars. We're supposed to be just real people."
The Nima Nourizadeh-directed action comedy centers around stoner Mike (Eisenberg)'s life being turned upside down when his secret past as a highly trained, lethal sleeper agent comes back to haunt him.
"I didn't know anything about [the film] other than [Jesse] wanted to do it," Stewart says of taking on the role. Therefore I knew ... I'd be like, well, if he thought it was good, it's probably good."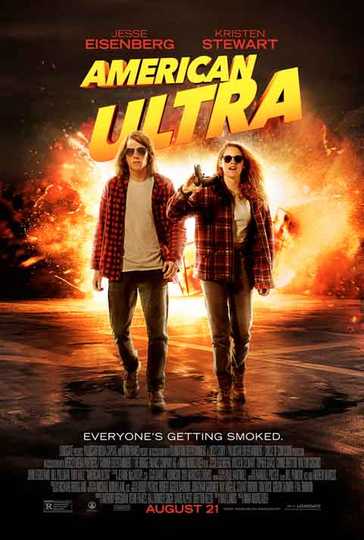 American Ultra
"Everyone's getting smoked."
1 hr 36 min
Aug 21st, 2015
Mike is an unmotivated stoner whose small-town life with his live-in girlfriend, Phoebe, is suddenly turned upside down. Unbeknownst to him, Mike is actually a...Read the Plot
Watch Trailer