Owen Wilson is a businessman trapped in a war zone in Asia as locals are hellbent on slaughtering Americans in "No Escape."
Along with his children and Lake Bell as his wife, Wilson fights to keep his family alive. It's an entirely different kind of storyline for the comedic-actor who describes the thriller as "intense."
"It felt believable—that you have a family where they put into such a foreign environment and all of a sudden all of this political unrest breaks out around them and they're literally just trying to survive," he tells Made in Hollywood.
Watch the trailer below.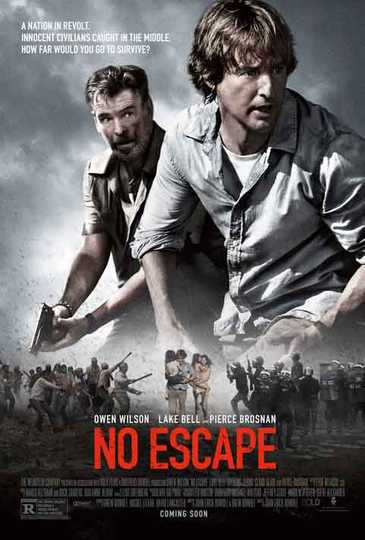 No Escape
"No rescue. No refuge."
1 hr 43 min
Aug 26th, 2015
In their new overseas home, an American family soon finds themselves caught in the middle of a coup, and they frantically look for a safe escape in an environment...Read More