Alison Brie's newest movie, "Sleeping with Other People," is a romantic comedy and would never be mistaken for an action film, but that doesn't mean there wasn't an action-packed moment surrounding the movie.
After leaving a press event for the film, the actress told James Corden on "The Late Late Show" that she had a "very dramatic incident."
"This is probably the most action-packed moment in my life," she said.
And then, it happened.
"I was going down an escalator, innocently enough, and my heel got caught in the escalator," she said, recalling the horror. "We were pretty close to the bottom already. I couldn't get it out. I was struggling, one foot was loose, the teeth were getting closer. I had to leap from the shoe. There was no time to save the shoe. I had to save myself."
The immobile high heel ended up causing the escalator to stop immediately.
"Louboutin's are super strong it turns out," she said.
However, she did take some grief for the great shoe incident of 2015. There was a woman behind her on escalator in a foot cast. Brie said, "She came hobbling down and she was like, 'You know, I already have a broken foot!'"
She thought to herself, "I almost lost a foot myself here. Can I have a little sympathy?"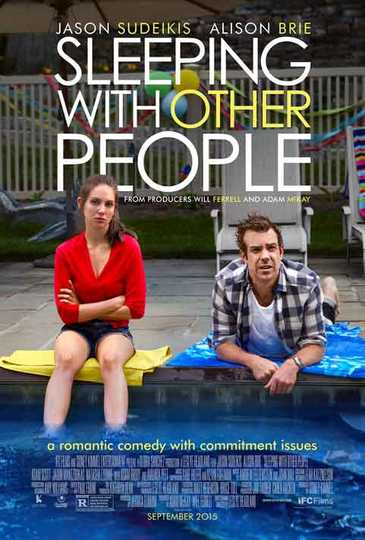 Sleeping with Other People
"A romantic comedy with commitment issues."
1 hr 40 min
Sep 11th, 2015
Can two serial cheaters get a second chance at love? After a one-night stand in college, New Yorkers Lainey and Jake meet by chance twelve years later and discover...Read More