September 15th, 2015
by Moviefone Staff
'The Jungle Book' Takes Dark Turn in Disney's Live-Action Reboot
"Are you alone here? What are you doing so deep in the jungle?" begins a seductive voiceover from Scarlett Johansson in the live-action version of Disney's "The Jungle Book."
The blonde bombshell takes on the role of nefarious Kaa, a hungry python that wants man-cub Mowgli, played by Neel Sethi, as her dinner. Mowgli, an orphaned Indian boy who has been raised by wolves, has outgrown his welcome in the jungle--and as he navigates his way out, he finds adventure, danger, new friends and enemies on a journey of self-discovery.
The first trailer, released Tuesday, of director Jon Favreau's re-imagining of Rudyard Kipling's 1894 story approaches a more faithful, ominous return to its origin than Disney's lighthearted 1967 animated film.
In a Twitter Q&A after its release Tuesday, Favreau said that the tone is "a mix btwn the original animated version and a modern action/adventure." Fans of the animated classic will find fond memories in the trailer's end, which shows Mowgli floating down a river on-top free-spirited bear Baloo, voiced by Bill Murray, who whistles the melody to the Disney feature's popular anthem "Bare Necessities."
But Favreau adds that the entire songbook will not be included, as it would "betray action tone."
"We wanted to include enough music for people who grew up w 67 film," he tweeted.
The all-star cast includes voice contributions from Idris Elba as villain tiger Shere Khan, Ben Kingsley as panther-mentor Bagheera, Christopher Walken as monkey King Louie, Lupita Nyong'o as mother wolf Raksha and Giancarlo Esposito as wolf pack leader Akela.
"The Jungle Book" opens on April 15, 2016.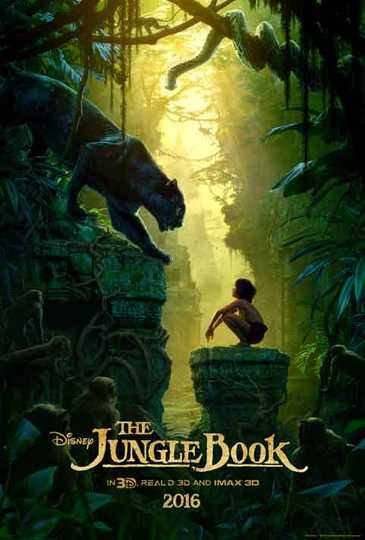 The Jungle Book
"The legend will never be the same."
A man-cub named Mowgli fostered by wolves. After a threat from the tiger Shere Khan, Mowgli is forced...Read More
Trailers