 Finally, after months of speculation, the director of "Furious 8" has been confirmed: F. Gary Gray will helm the hotly-anticipated sequel.
Gray, who also directed summer hit "Straight Outta Compton," broke the news himself on Twitter, writing that he had taken the gig and was "excited" to get to work on the flick. Star Vin Diesel had previously indicated on Facebook that Gray was his top choice to take the reins, and that the two had met to discuss Gray boarding the franchise.
Cant ask for better partners than Vin, Neal & Universal. Excited to bring u the next chapter of the #FastFamily saga pic.twitter.com/zRGre14kKO

— F Gary Gray (@FGaryGray) October 8, 2015

The director has a big job on his hands (and possibly an entire trilogy to wrangle), following the record-breaking success of "Furious 7" at the international box office, though he seems well-equipped for the challenge. "Compton" was a surprise smash, making more than $150 million on a $20 million budget; if Gray brings the same magic touch to "Furious 8," the sky may be the limit on the flick's box office glory.
"Furious 8" -- which, if Gray's Twitter photo is any indication, may be rebranding itself yet again as "FF8," "Fast & Furious 8," or possibly even "Fast Family 8" -- is due in theaters on April 14, 2017.
[via: F. Gary Gray]
Photo credit: Getty Images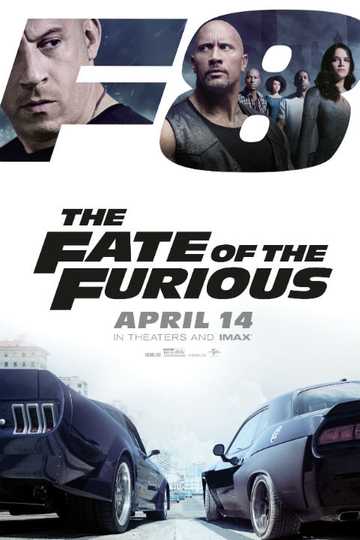 The Fate of the Furious
When a mysterious woman seduces Dom into the world of crime and a betrayal of those closest to him, the crew face trials that will test them as never before. Read More