 Actor Ron Perlman is making the switch from a Son of Anarchy to a goblin: Perlman has reportedly joined "Harry Potter" spinoff "Fantastic Beasts and Where to Find Them."
According to The Hollywood Reporter, Perlman has just signed on to the production. Though there were no plot details divulged -- they've been harder to crack than a Gringotts vault -- sources tell the trade that Perlman will play a goblin in the flick.
Perlman recently starred for several years on FX motorcycle drama "Sons of Anarchy," but has spent plenty of time in the fantasy realm, too. He led the "Beauty and the Beast" from 1987 through 1990.
That experience should come in handy in "Beasts," which stars Eddie Redmayne as Newt Scamander, a magizoologist who studies magical creatures of the wizarding world, and writes the titular textbook, which is later used by Harry and his pals at Hogwarts. The flick also stars Colin Farrell, Katherine Waterston, Alison Sudol, Dan Fogler, Ezra Miller, and Samantha Morton; Jon Voight, Gemma Chan, and Carmen Ejogo were also all recently cast.
"Fantastic Beasts and Where to Find Them" is due to cast a spell on moviegoers on November 18, 2016.
[via: The Hollywood Reporter]
Photo credit: Getty Images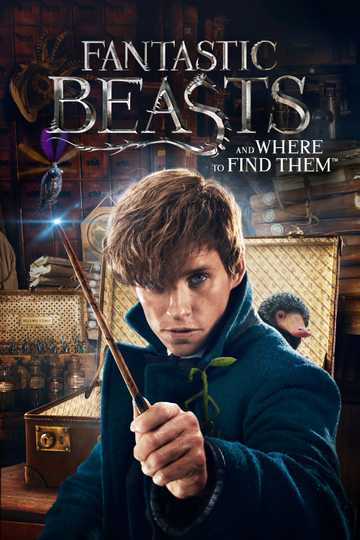 Fantastic Beasts and Where to Find Them
In 1926, Newt Scamander arrives at the Magical Congress of the United States of America with a magically expanded briefcase, which houses a number of dangerous creatures and their habitats. When the creatures... Read More