 Dating in New York City comes with so many rules, you basically need a guide to get you through it.
Dakota Johnson finds just such a guide in Rebel Wilson in this trailer for "How to Be Single." Johnson plays Alice, who's re-entering the dating scene after a breakup. She gets all sorts of advice from pal Robin (Wilson), like the proper way to text guys, the need for a good wax, and how to quickly recover from a hangover (Pedialyte FTW!).
The movie — based on a book by Liz Truccillo, who co-wrote "He's Just Not That Into You" — looks like a fun, flirty, slightly dirty rom-com perfect for Valentine's Day weekend viewing. And the cast is filled with many of our favorites, from Alison Brie to Damon Wayans Jr. to Leslie Mann.
"How to Be Single" opens Feb. 12.
Want more stuff like this? Like us on Facebook.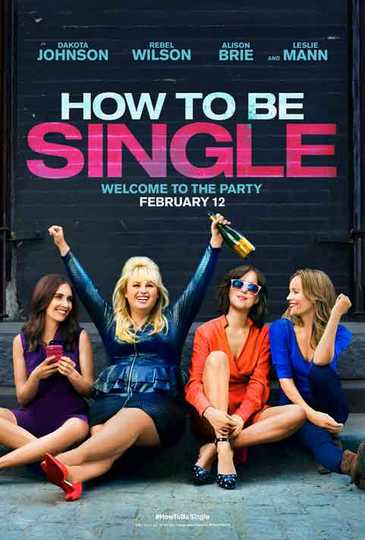 How to Be Single
New York City is full of lonely hearts seeking the right match, and what Alice, Robin, Lucy, Meg, Tom and David all have in common is the need to learn how to be single in a world filled with ever-evolving... Read More