 Beloved '80s flick "Scream Queens") has been tapped to play the female lead in ABC's version of what's being dubbed "a reimagining" of the 1987 film, which starred Jennifer Grey and Patrick Swayze.
"Dirty Dancing" featured the sheltered Frances "Baby" Houseman (Grey) meeting bad boy dance instructor Johnny Castle (Swayze) at a resort in the Catskills in the 1960s. The unlikely duo fall hard for each other while Baby learns some killer dance moves -- and also learns how to stand up to her strict parents.
According to Variety, ABC has been working on adapting the film "for quite some time," and began casting a year ago, searching for the perfect leads. Swayze's part has yet to be filled, though Variety notes that "there is a wish list of high-profile talent."
This will be ABC's first foray into the lucrative TV musical game, though unlike competitors NBC ("The Sound of Music Live!," "Peter Pan Live!," "The Wiz Live!") and Fox (January's "Grease Live"), this program will not be live, but rather a pre-taped movie musical. (Fox will also attempt a similar strategy when it airs a "Rocky Horror Picture Show" remake starring Laverne Cox sometime in 2016.)
There's some big talent behind the scenes of ABC's adaptation, including Jessica Sharzer ("American Horror Story," "The L Word"), who will write the screenplay, and Wayne Blair ("The Sapphires"), who will direct. Allison Shearmur ("The Hunger Games," "Cinderella"), who wrote a 2004 stage musical based on "Dirty Dancing," will executive produce alongside Eleanor Bergstein, who penned the original film's screenplay. "Hamilton" choreographer Andy Blankenbuehler will serve in that role again on this project, and Adam Anders and Peer Astrom ("Glee") are writing the music.
We're looking forward to seeing how this all comes together. Stay tuned for more.
[via: Variety]
Photo credit: Getty Images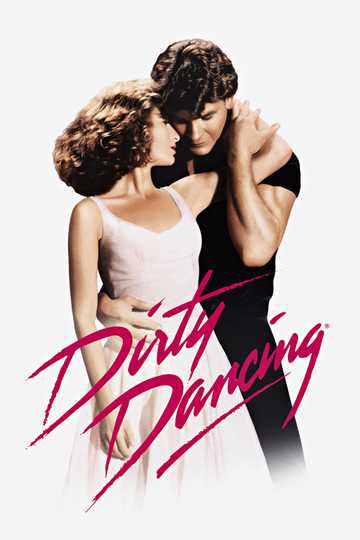 Dirty Dancing
Expecting the usual tedium that accompanies a summer in the Catskills with her family, 17-year-old Frances 'Baby' Houseman is surprised to find herself stepping into the shoes of a professional hoofer—and... Read More