 Superhero fans have been waiting for what feels like forever for the release of "Batman v Superman: Dawn of Justice." Now, with the flick only weeks away from release, Kevin Smith has promised that Ben Affleck's Batman will be worth the wait -- and may be the best iteration of the hero ever seen on the big screen.
Smith spoke with Variety this week about "Batman v Superman" while promoting his latest film, "Yoga Hosers," at Sundance. The director said that Affleck's take on the iconic character reminds him of the hero as depicted in Frank Miller's graphic novel "The Dark Knight Returns," which Smith considers the seminal work about the Caped Crusader.
"So right away, he's the best-looking Batman we've ever seen," Smith said of Affleck. "And he's moving the way the character moves in the comics, punching out six people in the span of two seconds. So [director] Zack Snyder is kind of nailing that version of it."
But Smith added that the action sequences aren't the most difficult aspect of portraying the character.
"The hardest thing to nail about Batman is Bruce Wayne, because that's where you've got no mask and that's where you've got to be a human being, and not just somebody who's punching people," Smith explained. "But that dude is Bruce Wayne, so he's born to play that role. From everything I've seen so far that's come out, I think he'll be our best Batman. And I ain't just saying that 'cause I know the guy. I haven't spoken to him in years. But I've always loved him as an actor."
The director also recalled that years ago, when Affleck was first offered the lead in the now much-maligned "Daredevil" movie, he hesitated, because he always wanted to play Batman instead. Smith said that he counseled his friend to take the "Daredevil" part, since Smith didn't think another Batman movie would ever be made. After that flick flopped, Affleck swore off superhero roles, telling Smith, "If anybody ever wants me to wear a costume again, I don't want to do it." But his latest comic book gamble may just pay off.
"Now it looks like he is the best Batman we've seen so far," Smith said.
Audiences will get to judge for themselves when "Batman v Superman: Dawn of Justice" hits theaters on March 25.
[via: Variety]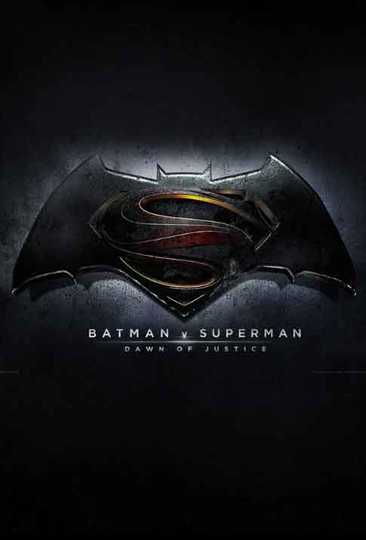 Batman v Superman: Dawn of Justice
Fearing the actions of a god-like Super Hero left unchecked, Gotham City's own formidable, forceful vigilante takes on Metropolis's most revered, modern-day savior, while the world wrestles with what... Read More