 It's a Scrat-astrophe!
The new trailer "Ice Age: Collision Course" hints at world-ending doom, after Scrat inadvertently sets off a series of events that trigger a apocalyptic meteor shower. The saber-toothed squirrel and his prehistoric friends — Sid the Sloth, Manny the Woolly Mammoth, and others — must leave their home and find new lands where they will be safe.
"Ice Age: Collision Course" looks like more of the same from the first four, very successful movies (yes, this is the fifth movie) — lots of broad jokes, silly pratfalls, and kid-friendly pop culture references. Children will love it ... adults, maybe not so much.
All the actors from previous installments are back as the voices, including Ray Romano, John Leguizamo, Denis Leary, Queen Latifah, Keke Palmer, and Jennifer Lopez. One fun new addition is scientist Neil deGrasse Tyson.
"Ice Age: Collision Course" opens in theaters July 22.
Want more stuff like this? Like us on Facebook.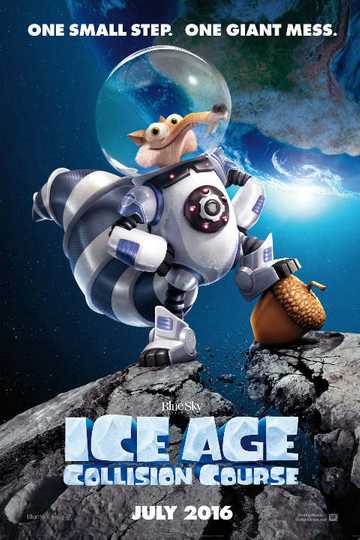 Ice Age: Collision Course
Set after the events of Continental Drift, Scrat's epic pursuit of his elusive acorn catapults him outside of Earth, where he accidentally sets off a series of cosmic events that transform and threaten... Read More