 It's hard to think of a movie less suitable for Valentine's Day than "The Silence of the Lambs."
Yet that's the day the unforgettable thriller debuted 25 years ago, on February 14, 1991. The creepy, gory adaptation of Thomas Harris's bestseller was an enormous hit, made an enduring pop culture figure of sophisticated flesh-eater Hannibal Lecter, transformed Anthony Hopkins into a star, and became only the third (and so far, the last) movie to win the top five Oscars -- Best Picture, Director, Actress, Actor, and Screenplay.
As many times as you've seen Hopkins's Lecter casually mention how well human liver goes with fava beans and a nice Chianti, there's still much you may not know about "Silence." Quid pro quo -- we'll reveal the movie's secrets, if you read on. 1. Hopkins wasn't the first actor to play Hannibal Lecter; that honor went to Brian Cox (above), in Michael Mann's 1986 "Manhunter," the first screen adaptation of Thomas Harris's novel "Red Dragon."
2. After "Manhunter" flopped at the box office, its producer, Dino De Laurentiis, wanted nothing to do with Harris' sequel and didn't even read it. But he still owned the film rights to the Lecter character. In fact, he was so disenchanted with the property that when Orion Pictures asked if they could license Lecter so that Orion could make "Silence," he gave Orion the rights for free. "Big mistake," De Laurentiis said later.
3. When "Silence" became a bestseller, Jodie Foster tried to option the film rights, but Gene Hackman beat her to it. He wanted to make the film his directing debut and co-star in it as FBI agent Jack Crawford. He envisioned Michelle Pfeiffer as Clarice Starling and John Hurt as Hannibal Lecter. Ultimately, however, he passed on the picture because he didn't want to make another grim, violent thriller so soon after "Mississippi Burning." 4. After Hackman dropped out, Orion Pictures hired Jonathan Demme to direct. He still wanted Pfeiffer, who had just headlines his "Married to the Mob," but Foster met with him and pleaded to be his second choice. Pfeiffer, too, was repulsed by the project's darkness and gore, and her withdrawal cleared the path for Foster.
5. Demme's first choice for Lecter was Sean Connery, but he turned down the role, as did Jack Nicholson and Daniel Day-Lewis. So did Jeremy Irons, who felt the role would be too similar to the performance he'd just completed as Claus Von Bulow in "Reversal of Fortune."
6. The director ultimately chose Hopkins because he remembered him from "The Elephant Man" and imagined that Hopkins could take the kindly doctor he played in that movie and turn him evil. 7. Hopkins also took credit for having Lecter dress in white. He thought it would look more clinical, and therefore more frightening. Part of his inspiration came from his own fear of dentists.
8. Foster's insulted reaction when Lector mocks Clarice's backwoods accent was apparently real, since she claimed Hopkins ad-libbed the remark.
9. Another Hopkins invention that wasn't in the script: that disgusting slurping sound Lector makes. You know the one. For your convenience, we've placed it here in GIF form. You're welcome. 10. Paradoxically, despite all he brought to the character, Hopkins said he didn't feel the role was a challenge because it was all there on the page in Ted Tally's screenplay.
11. Unlike Hopkins, Ted Levine found it a torment to play the film's killer, Jame "Buffalo Bill" Gumb. He studied serial killer lore, looking for patterns of behavior. "I drove myself nuts with this character. I lived with this son of a bitch," he recalled. "Something that is very consistent with serial killers is they look at a lot of pornography, and I did that too. That will make you f---ing crazy."
12. Catherine Martin, the senator's daughter who struggles bravely to survive after Gumb kidnaps her, was only the second screen appearance for Brooke Smith. She gained 25 pounds for the role. Off-camera, she became friends with Levine, leading Foster to joke about her supposed Stockholm Syndrome by nicknaming Smith "Patty Hearst." 13. Harris based Jack Crawford on real-life FBI serial-killer profiler Jack Douglas. To develop his performance as Crawford, Scott Glenn (above) met with Douglas -- so did Foster. Douglas provided him an audiotape he thought would help, a recording two serial killers made of themselves torturing a teenage victim. After listening to less than a minute of the tape, Glenn could bear it no more.
14. Among the real-life serial killers who inspired the creation of Jame Gumb: Ted Bundy (the fake arm cast meant to lull victims into a false sense of security), Gary Heidnik (torturing female victims in a pit in his basement), and Ed Gein (wearing the hides of skinned corpses).
15. The moth cocoons may have looked gruesome, but they probably tasted good; they were made of Tootsie Rolls and Gummi Bears. The filmmakers wanted them to be edible in case the actresses playing the victims accidentally swallowed them. 16. The skull that appears on the moth on the "Silence" promotional poster is not the actual figure from a death's-head hawk moth. It's a tiny reproduction of the 1951 photograph titled "In Voluptas Mors," created by Salvador Dalí and Philippe Halsman. It's a picture of seven naked women lying in a pattern to form the shape of a skull.
17. The live moths were impostors as well. They were actually tobacco horn worm moths. They wore costumes, of a sort. The movie's prop artists painted the death's-head pattern onto fake manicure nails and glued them onto the moths' wings.
18. Ted Levine improvised Jame Gumb's transformational nude dance, which was not in the script. He prepared for the scene, he said, by downing a couple shots of tequila. 19. Clarice's monologue about the lambs was supposed to be accompanied by a flashback sequence of her childhood on the ranch, which the filmmakers were prepared to shoot in Montana, thousands of miles away from the Pittsburgh sets where most of "Silence" was shot.
20. But after watching Foster deliver the speech, Demme realized that her face alone was powerful enough to tell the story and scrapped the flashback.
21. The house that the "Silence" location scouts chose as Gumb's home was not only in Levine's hometown of Bellaire, Ohio, but it was next door to the home of the actor's third-grade girlfriend. 22. The film cost a reported $19 million to make. It earned back $131 million in North America and another $142 million abroad.
23. The film famously won the top five Oscars, a feat previously achieved only by "It Happened One Night" (1934) and "One Flew Over the Cuckoo's Nest" (1975). It was also nominated for sound and editing.
24. Hopkins has less than 25 minutes of screen time, making his one of the shortest performances ever to win a Best Actor Oscar. The only shorter Best Actor performance may be David Niven's in "Separate Tables" (1958), which is only about 17 minutes. 25. Despite the back-to-back successes at the box office, and at the Oscars for "Dances With Wolves" and "Silence," Orion went bankrupt by the end of 1991. Nonetheless, the studio drummed up $200,000 in early 1992 for what turned out to be the film's wildly successful awards campaign.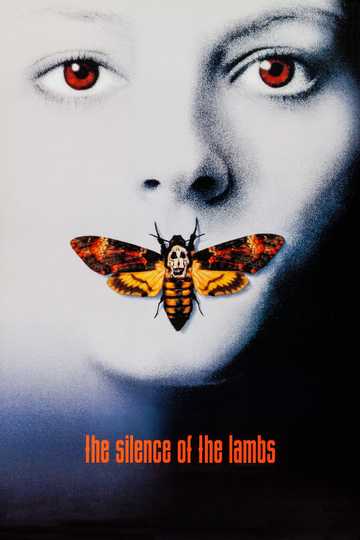 The Silence of the Lambs
Clarice Starling is a top student at the FBI's training academy. Jack Crawford wants Clarice to interview Dr. Hannibal Lecter, a brilliant psychiatrist who is also a violent psychopath, serving life behind... Read More