 After the deadly serious action on display in "Batman v Superman: Dawn of Justice," can fans expect more of the same from this summer's "Suicide Squad"? Apparently not, as the film is reportedly undergoing reshoots to add more humor.
Birth.Movies.Death. reports that the flick is currently in the midst of some extensive reshoots (to the tune of "tens of millions of dollars"), injecting more jokes into the proceedings in response to reaction to the movie's trailer, which prominently featured Queen tune "Bohemian Rhapsody." According to the site's sources, "Every joke in the movie is in that trailer," and "The enormous positive response to the trailer led to Warner Bros requesting reshoots that would alter the tone of the film, bringing in some more of the lightness to which audiences responded."
That's in sharp contrast to "BvS," which rocked the box office despite critics complaining that the film was no fun. Studio Warner Bros. is apparently aware of that issue, and wants to course correct a bit for "Squad," per B.M.D., with the site writing that filmmakers aren't "inserting jokes left and right," but instead simply "beefing up fun character moments and interactions" to play to the audience's tastes.
Considering that the quirky "Squad" seems more in line with the similarly-humorous "Deadpool" than "BvS," it makes sense for the flick to adopt the former's tone. (And "Deadpool"'s huge box office is probably an incentive, too.) Birth.Movies.Death. also reports that WB is taking a more hands-on approach with the upcoming "Justice League: flick, too, so fans can probably expect that film to be a bit more lighthearted than "BvS" as well.
The new-and-improved "Suicide Squad" hits theaters on August 5.
[via: Birth.Movies.Death.]
Photo credit: Warner Bros.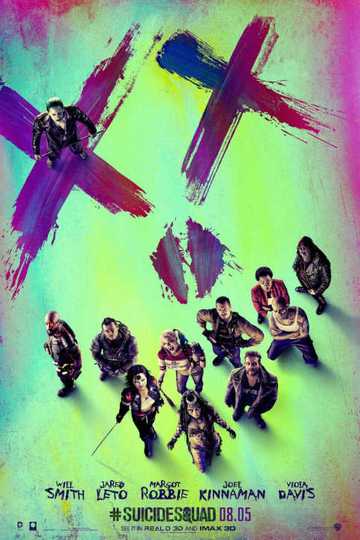 Suicide Squad
From DC Comics comes the Suicide Squad, an antihero team of incarcerated supervillains who act as deniable assets for the United States government, undertaking high-risk black ops missions in exchange... Read More